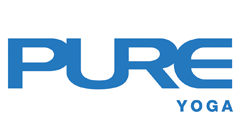 Diana is an experienced Yoga educator with a history of more than 10,000 hours taught internationally. A lifelong competitive athlete, she became fascinated with movement, breath, and focus of the mind at a very young age. From her very first class in 2007, it became clear that a consistent Yoga practice and in-depth contemplation of Yoga Philosophy was to become the centre of a life already anchored in well-being.

In 2010, she left behind a successful career in the software industry to study and teach the body-healing, soul-nourishing art of Yoga. Diana's path was shaped in the Ashtanga lineage through David Swenson's teaching and later on enriched by Ana Forrest's profound knowledge of emotional anatomy. Since 2013, she has added the soulful bio-mechanics of Yin Yoga practice to her curriculum, contemplating the Taoist meridian and acupuncture theories as explained by Paul Grilley.
Currently, Diana holds the international qualification of E-RYT200 accredited by Yoga International and works as a Yoga Therapist and teacher. She aims to support equally people who wish to face daily challenges in a successful way and professional athletes with specific performance goals. Since 2015, she has been engaged in trainings that shape and prepare the Yoga teachers of tomorrow, lead international workshops and retreats, growing side by side with her trainees and feeling inspired by their accomplishments.
In Diana's classes, however fierce or invigorating they may be, you will experience a deep connection between breath and movement, inviting the mind to enter a deep meditative state. Whether in the Hot, Ashtanga, Hatha, Yin or Forrest session, Diana designs each sequence to respect individuality, so that all participants get a chance to explore their practice and personal reactions thoroughly.
Diana continues the study of Yoga though personal practice, following the progress and revelations of her beloved teachers. She also constantly cultivates her knowledge base from sister disciplines, such as Ayurveda, Natural Nutrition, and Raw Vegan Cuisine. The core principle in her entire holistic work is that pertinent choices in life can only be implemented if one fully acknowledges and honours their unique biology and mental blueprint.
QUALIFICATIONS & CERTIFICATIONS
Advanced Forrest Teacher Training with Ana T. Forrest, 2014
Forrest Yoga Mentorship with Louise Sattler, 2014
AcroYoga Immersion Mexico with Eugene Poku, Jessie Goldberg, Heidi Blaiss, and Jill Campbell, 2014
Yin Yoga Teacher Training with Joe Barnett, 2014
Ayurveda Immersion with Maria Garre, 2014
Restorative Yoga Teacher Training with Sudha Carolyn Lundeen, 2014
Art of Arm Balancing with Mark Laham and Tracy Glennon, 2013
Yin Yoga with Mark Laham and Tracy Glennon, 2013
Hot Yoga Teacher Training with Louise Sattler, 2013
Ashtanga Yoga Teacher Training with David Swenson, 2010
Acro Yoga Immersion with Eugene Poku and Jessie Goldberg, 2010
200h Hatha Yoga Teacher Training, 2010 with Robert Hay and Jamine Ackert
Workshops with Eoin Finn, Brian Kest, Yogrishi Vishvketu, courses in Thai
Massage with Devin Johnstone, Reiki 1 with Alla Makarova, daily Mysore studies with Janice DeFilippi
Additional Studies:
Vegan Thai Cuisine Certification, 2018 - May Kaidee's Vegetarian Restaurant and Cooking School
Raw Vegan Chef Certification, 2018 - Johanne Gerrard-Young
Registered Holistic Nutritionist Courses, 2014-2017 (Board Exam Pending) - Canadian School of Natural Nutrition