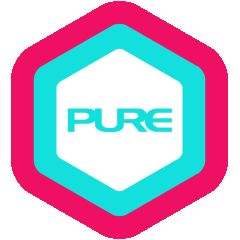 Lijun's first experience with yoga was at the age of 16, but it was her return to the practice almost 10 years later – an effort to alleviate her back pain caused by long hours of sitting in the office – that set her on a major shift. As her practice became more regular, she began to develop greater strength and physical function. Beyond the physical change and yet equally significant, the yogic teachings and approach to life brought invaluable benefits to her off the mat, both personally and professionally. She found greater capacity for patience, tools to create clarity, confidence to embrace, and surrender to what is.
Lijun is fundamentally inspired by yoga being a construct to "connect". She sees yoga as a tool to establish connection, whether on the gross more physical level or the deeper and more subtle layers within. It trains and balances the body's physical strength and flexibility, while disciplining the mind and nurturing the spirit through kind and honest awareness. She believes that the integration that yoga practice offers encourages our freedom and authenticity, and supports us in living our best lives.
Lijun completed her 200-hour Vinyasa Yoga Teaching Training in February 2014 and began teaching that same year. She has continued to further her education and training with teachers and practices that inspire her, including Movement Anatomy, Yoga Philosophy, Yin Yoga and Budokon Yoga (a powerful blend of movement and philosophy through martial arts, calisthenics, and animal locomotion influenced yoga flows). She remains a humble student of the practice and is honoured to share what she has learnt with others.
Lijun believes that yoga is accessible to all and aims to provide fun, nurturing, dynamic classes with an emphasis on moving mindfully at one's own pace. She hopes that her students may discover their own enjoyment, connection and empowerment through the practice.
QUALIFICATIONS & CERTIFICATIONS
Budokon Yoga Teacher Training with Cameron & Melayne Shayne (50 hours), 2018
Shoulder Anatomy Immersion: Anatomy, Dysfunction and Application with Tiffany Cruikshank (25 hours), 2017
Pilates Basic Movement Anatomy Training at Body Tree Academy Singapore, 2017
The Art of Adjustment with Kristin Khor (5 hours), 2016
Spine Anatomy Immersion: Anatomy, Dysfunction and Application with Tiffany Cruikshank (25 hours), 2016
Yin Yoga with Traditional Chinese Medicine Teacher Training with Jo Phee (100 hours), 2015
Body Therapeutics & The Art of Adjustments Teacher Training with Sianna Sherman (18 hours), 2014
Vinyasa Yoga Teacher Training with Leah Kim (200 hours), 2014
What Lijun teaches
Core
Hatha
Hot
Vinyasa
Yin
Yin Yang
Other teachers also in Suntec City