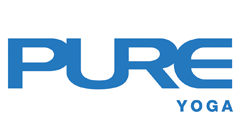 Born and raised in a rural Texas town, Jessica would never have imagined herself as a yogi. Her first taste of the practice came much later in life, while living in Miami Beach, Florida. As fate would have it, her future husband introduced her to yoga early in their relationship. What began as an invitation to attend a Saturday morning yoga class soon became her daily ritual. Inspired by the feelings of sheer elation and openness she experienced after the asana, it became abundantly clear to her that she wanted to share these feelings with others by becoming a teacher herself.
Jessica's love for yoga stems from her first instructor Paul Toliuszis, one of the most experienced teacher trainers in the United States. His style of Power Yoga in the lineage of Bryan Kest drew her in with both dynamic sequencing and deeply spiritual teachings of non-duality and non-judgement. After completing her training in 2014, it was evident to her that teaching yoga would become one of the greatest gifts of her life. The energy shared by her students lifted her to new heights.
Jessica's belief that we are all uniquely special encourages her to create classes that will allow you to cultivate and honour your own special gifts, on and off the mat. Nurturing her students with gentle encouragement, humour and joyful sequences, Jessica's mission is to help each student find their moment of euphoria and absolute bliss. Although her classes may be physically challenging, expect a greater emphasis on simply connecting to the breath, letting go of the ego, and living within the moment.
QUALIFICATIONS & CERTIFICATIONS
Yogibee Children's Yoga Training Programme with Siri Mukta Kaur (20 hours), 2017
Power Vinyasa Yoga with Paul Toliuszis (200 hours), 2014
What Jessica teaches
Core
Hatha
Hot
Prenatal
Vinyasa
Yin