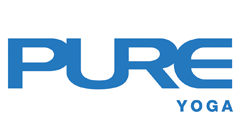 Born in Australia, Rani fell in love with movement from her very first dance class at the age of 5. She began teaching Salsa, Bachata and belly dance at a young age to earn some pocket money. From this experience, she saw first-hand the powerful effects that movement and renewed body awareness had on her students' physical and mental well-being.
Rani first began yoga in 2013 to improve her strength and flexibility in an engaging way. As her practice developed, she discovered the sense of clarity and ease that followed her off the yoga mat. Yoga class quickly became her safe space to calm the mind and release any built-up emotions from the day.
She is profoundly grateful to teachers Bibiana Franco and Jay Gardam, who guided and shaped her current teaching philosophy and practice. Bibiana's Latin roots inspired her to bring confidence and individuality into each class and the mentality that to improve we must first show up and practise, practise, practise. Jay's deep knowledge and teaching experience provided engaging classes that highlighted the power of using yoga to balance the body and mind.
The focus of Rani's teaching is to create a balanced practice by improving body awareness and the mind-body connection. Expect an upbeat, entertaining and motivating class that strengthens and tones the body while cultivating a positive and clear mindset. She aims to provide her students with an uplifting and welcoming space to cultivate and explore their own unique practice.

QUALIFICATIONS & CERTIFICATIONS
Hadia Intensive Teacher Training with Hadia Jocelyn (20 hours), 2015
Hot Yoga Teacher Training with Mike and Suzanna Calava (200 hours), 2016
Art of Flow Yoga (CET) with Hee Boon (50 hours), 2019
RumbleRoller Foundations Course with Meech Aspden, 2020
Online Art of Yoga Sequencing with Jason Crandell, 2020
Yoga Through Embodied Movement Immersion with Daniel Sonic Rojas, 2020
What Rani teaches
Core
Hatha
Hot
Pranayama & Meditation
Vinyasa
Yin
Yin Yang
Yoga Nidra
Other teachers also in Asia Square Tower 2