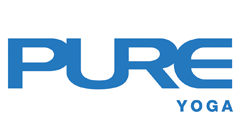 Leonie first experienced Yoga in 1998 at her local gym and enjoyed how the practice helped her to manage the stress of her high school exams. Yoga continued to provide Leonie with a sanctuary from the stress of her university studies and corporate career. After a back injury in 2013, Leonie discovered Aerial Yoga, which resolved her chronic back pain and further ignited her passion for Yoga and its incredible healing properties. Inspired by her personal experience of healing through Yoga, Leonie undertook her first Yoga teacher training in 2014 to help others manage stress and pain.
Leonie's personal practice and Yoga teaching has been strongly influenced by two significant teachers – Hamid Ebadi and Master Zhen Hua Yang. Leonie met ordained Zen monk Hamid Ebadi in 2014, who taught her the power of simple meditation techniques and how the mind plays a large role in our health and well-being. Hamid inspired Leonie to begin a daily meditation practice and this is when Leonie began to experience peaceful moments of unity and oneness. In 2015, Leonie serendipitously met Qigong Master Zhen Hua Yang, a world-famous Qigong teacher and martial artist who introduced her to the concept of 'Qi', Qigong and Traditional Chinese Medicine (TCM). Leonie loved how Qigong complemented and amplified her Yoga and meditation practices and undertook training in 2016 to share these techniques with her Yoga students. In 2018, Leonie began a Bachelor of Health Science (Acupuncture) to further her studies in TCM.
Leonie's classes are uplifting and educational, providing students with a sanctuary in which to let go of stress and tension while learning more about themselves. Combining her passion for Yoga, Qigong and TCM, Leonie focuses on practices that facilitate personal enquiry, self-care, relaxation, healing and enjoyment. Leonie aims to help her students cultivate the free-flow of subtle energy in the body (the Yogis call this 'Prana' and the ancient Chinese call this 'Qi') to increase physical, mental and emotional resilience for lifelong health and happiness. Expect to feel refreshed, invigorated and grounded after a class with Leonie.


QUALIFICATIONS & CERTIFICATIONS:
Yinspiration Yin Yoga Teacher Training - Upper and Lower Limbs and Wall Yin with Jo Phee, 2019
White Tiger Qigong Medical Meridian Qigong with Master Tevia Feng (in conjunction with Jo Phee's Yin Yoga training), 2019
Yinspiration Yin Yoga Teacher Training - Shoulder Anatomy and Yoga Nidra with Jo Phee, 2017
Antigravity Yoga - Restorative Teacher Training with Renae Stevens, 2017
Calligraphy Health Qigong Level 1, 100hrs with Master Zhen Hua Yang, 2016 & 2017
Calligraphy Health Qigong Level 2, 100hrs with Master Zhen Hua Yang, 2016 & 2017
Antigravity Yoga - Yoga Level 2 Teacher Training with Renae Stevens, 2016
Yinspiration Yin Yoga Teacher Training, Hip Anatomy and Chinese Meridian Channel Theory with Jo Phee, 2015
Somatic Exercise Coach - Essential Somatics Move Without Pain with Martha Peterson, 2015
Antigravity Yoga - Yoga Level 1 Teacher Training with Renae Stevens, 2015
Pre-/Post-Natal, Children and Adolescents Yoga Teacher Training, Santosha Yoga Institute with Sunny Richards, 2014
Hatha Yoga Teacher Training (Sri Krishnamacharya lineage) 233hrs, Santosha Yoga Institute with Sunny McKenzie, Peter Clifford (Anahata Yoga), Swami Layanunda and ordained Zen monk Hamid Ebadi, 2014
Thai Yoga Massage Level 1, Thai Massage School of Chiang Mai, 2014
Antigravity Yoga - Fundamentals 1 & 2 Teacher Training with Renae Stevens, 2014