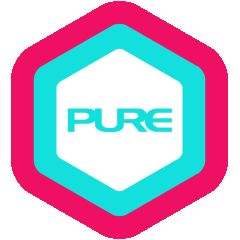 Crystal stumbled upon yoga when she moved from New York City to Singapore. She first turned to yoga as a way to work out and relax, but it left an indelible impression in her heart that grew into a lifelong journey to learn more about the body and mind. The humbling practice has taught her happiness, patience and focus, amongst others.
She is no stranger to teaching. Before becoming a yoga instructor, Crystal was a kindergarten teacher in Taipei and New York City – and she loved her craft. Why not have the best of both worlds? In 2013, she completed her 200-hour teacher training at Anand Prakash Yoga Ashram in Rishikesh, India with Yogrishi Vishvketu. He influenced her practice by showing how yoga can powerfully align the physical, mental, emotional and intuitive self. That same year, she completed her teacher training with Rainbow Kids Yoga so that she could share yoga with children of all ages. In 2015, she received her pre-and post-natal yoga certification under Michelle Papa whilst carrying her first child, giving her a deep self-awareness of her changing body and empathy towards her students.
Crystal's classes are fun and flowing whilst centred around mindfulness, awareness, breathing, and nurturing the body and mind. She balances a commitment to body mechanics with guidelines for safety and inner inquiry. Her classes are focused on helping her students to build stronger mental and physical capabilities whilst making non-competition and contentment a true part of the practice.
QUALIFICATIONS & CERTIFICATIONS
Wall Rope Yoga Teacher Training (Level 1), PURE Yoga, 2022
Handstand Course with Coach Firdaus, 2019
Vinyasa CET with Hee Boon Tan (50 hours), 2018
Mindful Birth Yoga for Pregnancy, Birth and Baby Teacher Training with Dr. Jean Byrne and Michelle Papa (100 hours), 2015
Yoga for Kids and Families with Rainbow Kids Yoga, 2013
Akhanda Yoga 200-hour Teacher Training with Yogrishi Vishvketu, 2013
What Crystal teaches
Core
Hatha
Hot
Prenatal
Vinyasa
Yin
Yin Yang
Other teachers also in Asia Square Tower 2