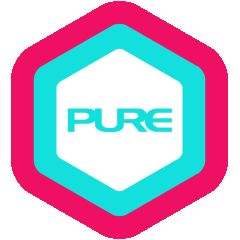 As someone who constantly moves from one place to the next, living life spontaneously, Sheranne has been kept grounded in a special way by yoga. When she was living in Los Angeles, she first discovered the practice as a form of therapy and rehabilitative exercise after she had invasive decompression surgery in her lower back. Then as a headhunter in Hong Kong, her practice started to deepen due to the hectic and stressful nature of the industry, and she was able to benefit from the mental and spiritual aspects of yoga. Through that, she decided to pursue her studies in yoga by going back to its origin and completed her teacher training in India with the encouragement of her teacher at the time, Tania Barton.
Sheranne is grateful to have crossed paths with teachers who have influenced her life and teaching in various ways. A few of those are Ganga Devi, Tania Barton and Hee Boon Tan. Ganga Devi has shed light on what yoga truly is, way beyond the physical aspects, and helped her grow spiritually. She has inspired her to spread the teachings of yoga and do better as a person as we are all here to help one another. Sheranne has Tania Barton to thank for guiding her onto the path of teaching and for seeing the potential in her and being a huge part of her practice whilst living in Hong Kong. Upon moving back to Singapore, Sheranne discovered the teachings of Hee Boon Tan and was inspired by his knowledge, creative sequencing, patience and compassion. She continues to grow in her own practice by learning from her current teachers and exploring new ones.
What Sheranne loves about teaching is seeing people from all walks of life come together to practise with the common goal of wanting to make a change in their lives. With Sheranne, one can expect dynamic classes that emphasise breath and movement, yet are rooted in alignment.
QUALIFICATIONS & CERTIFICATIONS
Yin Yoga Teacher Training, 100-Hour Meridians and Hip Anatomy (I), Yintelligence School of Yin & Functional Yoga, 2022

Advanced Teacher Intensive Training with Christina Sell, 2018

200-hour Hatha Vinyasa YTT, Himalayan Yoga Institute, 2016
What Sheranne teaches
Advanced
Core
Hatha
Hot
Pranayama & Meditation
Vinyasa
Yin
Yin Yang
Yoga Therapy
Other teachers also in Asia Square Tower 2