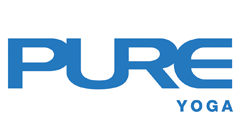 Movement has been the focus of Erica's life for as long as she can remember. As a child she bound from dance class to sports practice day in and day out, but over time it took a toll on her body and she eventually tore her ACL. This put her into a down period of low self-esteem when she resorted to smoking and partying until she found yoga. Her first yoga class was love at first practice – the element of working hard through technique and form wasn't too different from her sports training and made her feel the confidence she didn't know she would see or feel again. It was a new addiction that has successfully replaced smoking since she started practising in 2013. Since then, the yoga teachings have helped her grow from feeling lost to being found and placed on a path of continuous self-growth and understanding.
Erica has explored many forms of yoga including ashtanga, hatha, vinyasa and Iyengar but in 2016, she was introduced to Patrick Creelman's unique Wild Lotus practice. His teachings and tenacity have helped her to understand that while we should take the yoga practice seriously, we don't need to take ourselves too seriously. Humour and humility are great for the soul.
Erica's teachings are simplistically challenging. Her use of alignment-based progressive sequencing enables students of all levels to explore their full potential. Through direct focus on thoughtful movement, whether static or dynamic, her practice dives beyond the surface allowing anyone – no matter how "stiff" or "weak" they may feel – to leave with a greater sense of belief, understanding and connection with themselves and the world around them.
QUALIFICATIONS & CERTIFICATIONS
Energetics of Excellence – 100-hr Advanced Teacher Training Course with Patrick Creelman, 2016
200-hr Ashtanga/Hatha Yoga Teacher Training with Tirisula Yoga, 2014
What Erica teaches
Advanced
Alignment
Chair Yoga
Core
Hatha
Hot
Vinyasa
Wall Rope Yoga
Yin Yang
Other teachers also in Asia Square Tower 2