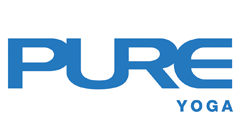 Yoshie changed her life for yoga and Yoga changed her life in return. Yoshie discovered Yoga when she was working as a flight attendant in Singapore in 2004. She was struggling to synchronise her irregular flight schedule and the Circadian cycles to sustain her health. Yoga helped to ground her – literally – and inspired her to be more mindful with her diet and overall lifestyle.
In 2005, Yoshie started her first teacher training in an Iyengar style studio when she moved to Hong Kong. This alignment-based yoga became the core of both her teaching and practice as she loves the idea of Iyengar that allows every single student to practise regardless of their age or body type using various type of props. Although her practice is very grounding, she was hooked on the inversion practice when she first attended Dylan Werner's workshop in 2015. She pursued the positive energy of inversion by cultivating a deeper connection that facilitates stability from the core and empowerment of our mentality, which brings confidence and calmness at the same time.
Yoshie's class is challenging and grounding. Her teaching is focused on alignment as she believes that safe and long-term practice is based on fundamental alignment.
QUALIFICATIONS & CERTIFICATIONS
50-hour Vinyasa Teacher Training with Hee Boon Tan, 2019
Backbend Workshop with Arun Rana, 2019
Handstand Workshops with Dylan Werner, 2015-2018
100-hour Advanced Teacher Training with Patrick Creelman, 2016
The Seat of Teachers training with Patrick Creelman, 2009
250 hours Yoga Alliance certified, 2006
What Yoshie teaches
Advanced
Core
Hatha
Healing
Restorative
Vinyasa
Other teachers also in Ngee Ann City