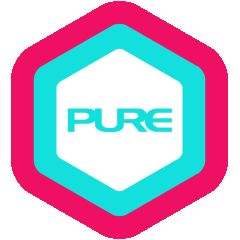 Lin was first introduced to yoga in 2009, as an attempt to heal the chronic pain in her knees resulting from sport injuries. Not only did her knees recover along her journey, her practice became the haven where she found peace and clarity and she gradually noticed how body awareness on the mat manifested into the consciousness she exhibits in her daily life.
Over the years, Lin has been humbled to chance upon many amazing teachers who were patient in their guidance towards growing her practice. In 2016, she decided to take the leap of faith and took a solo trip to Bali to pursue her first teacher training and deepen her understanding in yoga. During her training, Lin struggled with the thought of teaching and questioned whether she would ever be ready for it. One of her teachers, Daphne Charles, left her with the advice: "Only when you are willing to offer your service selflessly, then can you learn and receive even more." This motivated her to step out of her comfort zone into teaching and experiencing different schools of yoga. Chancing upon Universal Yoga has been one of the most gratifying moments for Lin. By incorporating scientific and geometric structural approaches with the ancient eastern philosophy of yoga, Andrey Lappa opened her eyes to the complete system of Universal Yoga and gave her a different perspective of the intricacies and depth of sequencing and how the physical practice is structured can significantly affect the internal state of the students.
Remembering the struggles that she faced during her own recovery, Lin understands how daunting a yoga class can be to students and how difficult it can get to maintain a consistent practice. Her teaching is founded on a focus of breathwork and alignment to ensure the safe progression of her students, and she strives to provide a carefree environment for students to try something different and discover something new about themselves on their own journey. Lin also enjoys curating unique vinyasa sequences to challenge the minds of her students, while keeping her classes light-hearted and enjoyable.
QUALIFICATIONS & CERTIFICATIONS
©Universal Yoga Teacher Training Parts 1 & 2 with Andrey Lappa (200 hours), 201

8
Trust Yoga Advanced Backbend Training with Manoj Deshwal (10 hours), 2018
Routes of Yoga Teacher Training with Daphne Charles & Anton Jager (200 hours), 2016
What Lin teaches
Core
Hatha
Hot
Universal Yoga
Vinyasa
Yin
Other teachers also in Suntec City, Ngee Ann City