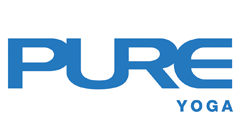 After a corporate career spanning two decades in the business and finance worlds, Caroline took a break and stepped into her first yoga class in 2004. Completely in love with the practice and its mind-body connection, she eventually took her first yoga teacher training in 2012. This was subsequently followed by a 500-hour Advanced Vinyasa Teacher Training with highly respected teacher Jason Crandell that focused on the alignment-based vinyasa method.

Having enjoyed a robust teaching schedule throughout her teaching career, Caroline has thousands of classes under her belt. She greatly enjoys connecting with people from diverse backgrounds

Caroline's previous volunteer involvement with child cancer survivors at Place for Academic Learning and Support (PALS) left a deep impression on her. As someone who was introduced to yoga only later in adult life, she holds an unwavering conviction that yoga is truly for everyone. With her own journey evolving over the years, she is excited to share the fruits of her explorations in her classes. She encourages anyone who is new to yoga to keep an open mind and maintain a healthy sense of humour.
QUALIFICATIONS & CERTIFICATIONS
Yoga for Trauma & Mental Health by Wisdom Yoga Institute, 2021
Core Values - The Science Workshop with Celest Pereira, 2021
500-hour Advanced Vinyasa Teacher Training certification with Jason Crandell, 2018 to 2019
Stretch Therapy for Performance Training with Kit Laughlin, 2018
Move Your Practice Forward Continued Education Training with Jason Crandell, 2017
Advanced Teacher's Teaching Precision and Play with Props with Christina Sell, 2017
Continued Education Training for Vinyasa Teachers certification by Tan Hee Boon, 2016
Inversions & Arm Balances workshop with Dylan Werner, 2016
Yin Yoga Training certification with senior yoga trainer Jo Phee, 2015
Asana Intensive with Christina Sell, 2015
Asana Intensive with Noah Maze, 2015
Right Here, Right Now workshop with Desiree Rumbaugh & Andrew Rivin, 2014
Introduction to Basic Teaching Skills & Using Hands-On Adjustments with Chuck Miller, 2014
Creating Clear Action (Iyengar) workshop with Peter Scott, 2014
Calming the Ripples of the Mind workshop with Tiffany Cruikshank, 2013
Alchemy of the Heart workshop with Pete Guinosso, 2013
Enjoying the Therapeutic Uses of Yoga workshop with Chris Kummer, 2013
BOSU Mind & Body class certification by master trainer Helen Vanderburg, 2013
Prana Flow workshop with Simon Park, 2013
200-hour Flow Yoga Teacher Training certification with Fitness First Asia, a registered Yoga Alliance teacher training school, 2012
What Caroline teaches
Advanced
Core
Hatha
Vinyasa
Yin
Yin Yang
Other teachers also in Ngee Ann City