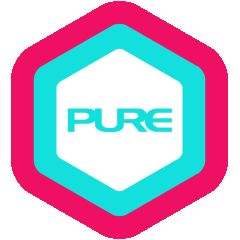 April's first three years of yoga practice were very much a casual affair. Like many, she turned to yoga only for "stretching" after her intense weight and resistance training. But one day in 2016, she magically felt a strong sense of presence on the mat. It was a feeling of immense concentration but also mentally relieving. She didn't understand then but kept on showing up for classes to learn more.
"Show up, do the work and trust the process" is a motto that she lives by.
April feels that her practice is defined by patience, perseverance and discipline. There is no shortcut in yoga (or anything else that matters in life). For her, consistent and safe practice is key. Allowing proper time and with precise training technique, she believes that we can all achieve deeper and more advanced postures.
Attracted by the fascinating cultural and spiritual tradition of Hatha yoga, April embarked on a two-week training in Rishikesh, India in 2017. It was a life-changing experience. She found a deep connection to the philosophy of yoga – the path towards self-discovery – and has never looked back since. As a disciplined practitioner and strong believer in self-practice, she practises over 10 hours a week consistently. Because her own experience, her teaching emphasises alignment and synchronisation of breath.
April also enjoys the therapeutic elements of yoga, both physiological and psychological, especially in today's fast-paced world. Coming from a corporate background, she encounters a lot of people struggling with procrastination, fatigue, headaches, shoulder issues and back pains due to stress and poor body-mind awareness and connection. She feels a responsibility to share her practice and influence these very people who can all benefit from yoga.
For April, yoga goes beyond asana or the physical practice – more importantly, it is about holistic well-being and mindful living. Through asana practice, we strengthen our physical body. Through pranayama (breathing practice), we tame our mind. Through yoga philosophy, we learn to be non-judgemental and kind. Through mindfulness, we eat better, sleep better, think clearer. Eventually, we cultivate joy to enjoy life fully, within and without.
"We practise yoga not to get better at yoga but to get better at life."

QUALIFICATIONS & CERTIFICATIONS

2023 – Wall Rope Teacher Training Level 1 with Dagge Ong
2019 – Reignite & Rediscover: 300-hour Advanced Yoga Teacher Training
2018 – 10-hour CET Yoga Wheel
2018 – 50-hour CET Yoga Therapy
What April teaches
Advanced
Hatha
Vinyasa
Yin
Yin Yang
Yoga Wheel
Other teachers also in Suntec City, Ngee Ann City