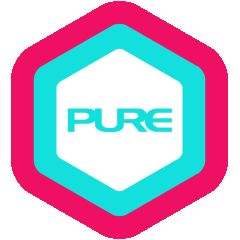 Jitender or 'Inder' was first introduced to the world of yoga by his brother, who is a doctor. Due to the erratic working hours and nature of his work back then, Inder was constantly dealing with sinusitis and headaches.
"Why not practise yoga?" asked Inder's brother. In 2010, Inder researched about yoga and did some simple self-practices. These small practices triggered his interest in yoga, and he decided to study the science of yoga.
In 2011, Inder obtained a Post-Graduate Diploma in Yoga Science from Morarji Desai National Institute of Yoga in New Delhi, an autonomous organisation under the Department of AYUSH, Ministry of Health & Family Welfare, Government of India. Armed with his experience and knowledge, both in the practical and theory, he started to teach in Delhi, Goa and Kerala before coming to Singapore in March 2013.
Throughout his teaching career, Inder has worked with people from various walks of life – yet they shared common modern-day conditions such as backaches, sinusitis, stress, sleeping disorders, frozen shoulder, sciatica, etc. Students have always given feedback about how much his classes helped them to alleviate these common problems.
Yoga has both preventive and therapeutic arms. It is his students' feedback that inspired Inder to focus more on the therapeutic part of yoga. He specialises in traditional hatha yoga and yoga therapy, meditation, etc. – anything that relaxes the body and mind. It makes Inder happy when students tell him how they feel at ease and calm after yoga. And as the years passed, Inder's own sinusitis was cured and the frequency of his headaches reduced greatly.
As a teacher, Inder has always been passionate about sharing his knowledge to improve one's health and wellness and to manage stress. He is motivated to spread both the therapeutic and preventive aspects of yoga for everyone to live a healthier and happier life. Inder's ultimate goal is to help his students grow into their highest potential in various aspects of their lives.

QUALIFICATIONS & CERTIFICATIONS
- Bachelor of Arts, University of Rajasthan, Jaipur
- PG Diploma in Yoga Science (For Graduates), Morarji Desai National Institute of Yoga, New Delhi
- Ashtanga Vinyasa 200 Hours (Yoga Alliance)

Seminars Attended:
- Sleep Disorders
- Depression
- Diabetes Mellitus
- Migraines and Headaches
What Inder teaches
Advanced
Ashtanga
Core
Hatha
Healing
Hot
Mysore
Pranayama & Meditation
Vinyasa
Yin
Yin Yang
Yoga Nidra
Yoga Wheel
Other teachers also in Asia Square Tower 2