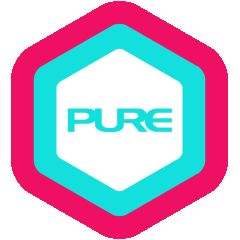 Jade has been a practitioner of yoga since the late 90s. Trained in Hatha and Vinyasa yoga, she teaches with a passion that only one who has greatly benefitted from the practice can.
Jade obtained her first teaching certifications from Kryoga in 2002 and subsequently ran the studio in Singapore under the guidance of Dr Sri S Kamal. In 2004, she was invited to teach at the flagship True Yoga studio when they started operations as well as the Fitness First gyms. In 2018/19, she was asked to conduct the Vinyasa module at Yogapoint's TTC in Singapore.
Jade enjoys teaching dynamic Hatha Yoga, Vinyasa, Ashtanga, Yoga Wheel as well as the more relaxing forms of therapeutic yoga. She acknowledges and credits her teachers, past and present, who have greatly influenced and moulded her – Edward Clark, Baron Baptist, Aadil Palkivala and Dr Sri S Kamal, to name a few.
Besides teaching regular classes, Jade has also led up to 800 participants as the principal teacher at yoga festivals such as Soulscape, Yogaspiration and other mass yoga events at Gardens by the Bay. She was featured in Shape magazine as one of the 6 senior yoga teachers from various disciplines.
Having suffered for many years from post-partum depression and various other ailments, Jade is a firm believer in the healing powers of yoga, and is very encouraged by the explosion in popularity of the art form, as many people adopt a yogic lifestyle.
'Yoga saved my life, and it is my duty to give back!'
QUALIFICATIONS & CERTIFICATIONS
Kryoga levels 1 & 2 with Dr Kamal
Himalayan Meditation with Swami Veda Bharti
Blissology with Eion Finn
Tripsichore yoga with Edward Clark
Yoga for the Special Child with Sonia Sumar
Anahata Yoga with Swami Atmamuktinanda
Yoga Anatomy Training with Dr Trish Corley
Purna Yoga with Aadil Palkivala
Om Yoga with Cyndi Lee
Restorative Yoga with Donna Farhi
Yin Yoga with Sarah Powers
Yoga Anatomy with Tias Little
Yoga Wheel with Miryam Acosta
Prana Vinyasa Yoga with Shiva Rae
Yogaworks with Chuck Miller & Maty Ezraty
Gaia Yoga with Rodney Yee
Jivamukti Yoga with Sharon Gannon/David Life
What Jade teaches
Advanced
Ashtanga
Hatha
Vinyasa
Yin
Yoga Therapy
Yoga Wheel
Other teachers also in Ngee Ann City, Suntec City