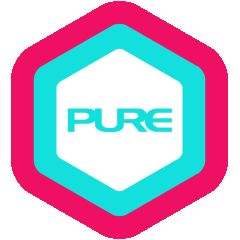 Jade stumbled in to her first yoga class in a sorry state some 25 years ago. Postpartum depression, becoming overweight and suffering from prolapsed discs, plus a myriad of other health problems left her desperately seeking something that can 'save her'. Yoga more than saved her. Now she firmly believes that only yoga and her vegan diet has helped her through the most difficult times and advocates the practice of yoga as medicine.
In 2002 she obtained her first teaching certifications from Kriyoga, training in Hatha and Vinyasa yoga, and shortly after headed the studio in Singapore under Dr Sri S Kamal. In 2004, she was invited to join the inaugural batch of teachers upon the founding of the True Yoga flagship studio as well as the Fitness First chain. In 2019, she conducted the Vinyasa module at Yogapoint's TTC in Singapore.
Mindful of how poor alignment can cause physical injury, her classes are steeped in alignment principles, but at the same time she encourages students to always stay true to themselves and connect with their inner guru. Jade enjoys teaching the grounding practice of Hatha Yoga, dynamic Vinyasa, Ashtanga and Yoga Wheel, as well as the more healing forms of therapeutic yoga.
She acknowledges Edward Clark, Baron Baptist, Aadil Palkivala and Dr Kamal among her many teachers, past and present, who have greatly influenced and moulded her.

Jade has also led the Soulscape and Yogaspiration yoga festivals and mass yoga events at Gardens by the Bay which attracted 800 participants. She is deeply encouraged by the explosion in popularity of this art form as many people come to share her yogic lifestyle.
'Yoga saved my life, and it is my duty to give back!'

QUALIFICATIONS & CERTIFICATIONS
• Wall Rope Yoga (Level 1) Teacher Training with Dagge Ong, 2023
• Therapy Yoga with Arun Rana, 2022
• WildLotus Intensive with Patrick Creelman, 2021
• Yoga Wheel with Miryam Acosta, 2020
• Tripsichore yoga with Edward Clark, 2019 & 2010
• Blissology with Eion Finn, 2017
• Baptiste Power Vinyasa Hands On Assist, 2016
• Yoga Anatomy Training with Dr Trish Corley, 2016
• Ashtanga Vinyasa with Matthew Sweeney, 2010
• Yogic Arts with Duncan Wong, 2010
• Om Yoga with Cyndi Lee, 2009
• Yogaworks with Chuck Miller & Maty Ezraty, 2009
• Purna Yoga with Aadil Palkivala, 2008
• Yin Yoga with Sarah Powers, 2008
• Yoga Anatomy with Tias Little, 2008
• Yoga for the Special Child with Sonia Sumar, 2007
• Himalayan Meditation with Swami Veda Bharti, 2006
• Anahata Yoga with Swami Atmamuktinanda, 2005
• Restorative Yoga with Donna Farhi, 2005
• Louisa Sear Yoga Arts, 2004
• Shiva Rae Prana Vinyasa Yoga, 2003
• Kryoga Level 2 with Dr Kamal, 2002
• Kryoga Level 3 with Dr Kamal, 2002
• Kryoga Level 1 with Dr Kamal, 2001
• Prana Vinyasa Yoga with Shiva Rae
• Gaia Yoga with Rodney Yee
• Jivamukti Yoga with Sharon Gannon/David Life
What Jade Teaches:
• Hatha Yoga
• Vinyasa Yoga
• Ashtanga Vinyasa
• Vinyasa Gentle
• Relaxing stretch
• Pre-natal
What Jade teaches
Advanced
Ashtanga
Hatha
Prenatal
Vinyasa
Yin
Yoga Therapy
Yoga Wheel