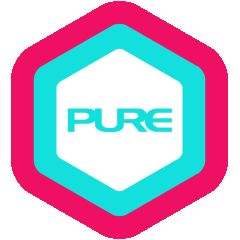 An avid lover of a good sweat, Valerie was searching for a style of movement that was effective and sustainable. Having explored different activities such as netball, dragon boating and running just to name a few, she found it hard to sustain while juggling life in the corporate world. Her sister gifted her a Yoga class for her birthday and that was the beginning of her love story with Yoga. It was something she could do from home or in hotel rooms during her frequent business travels, but she always felt at home when she returned to the studios. That sparked her interest to take up a Yoga Teacher Training Course at Tirisula Yoga. Admittedly not knowing much about Ashtanga, she dived into the course getting her 200-hour certification followed by 300 hours Advanced Teacher Training certification. She found that the moving meditation practice resonated with her and it helped immensely to transform her practice.
From a very humble beginning, Valerie gradually improved her practice. She ventured out to India and Bali to seek more yoga education and was privileged to practise under the guidance of Paalu Ramasamy, Ajay Kumar, Laruga Glaser, Sanna K, Chris Fox and Cecily Milne. Valerie sees change as constant and healthy – and so, her practice and teaching style have also evolved beyond Ashtanga over the years. Her favourite is a vinyasa flow to encourage being freed from thoughts and just being one with your breath.
As a new teacher in 2015, Valerie felt the need to deliver very challenging classes and fanciful sequences. But over time and without compromising a good challenge, her focus has moved towards functional mobility movements – activating and strengthening weaker parts of the body to ensure a healthy lifelong practice and balancing out the body where traditional yoga poses tend to neglect.
The phrase "(Always) let yourself be a beginner at something" has cultivated her ever learning and re-learning mindset. This was especially so after having two children, having had to rebuild her practice over and over again and accepting the changes of her body after each childbirth. Valerie has become more empathetic to every individual in her class, recognising that everyone is going through their own journey with differing physical and mental states. Each person is fragile and resilient at the same time, so adjusting the intensity of the practice to suit individual needs will lead to a sustainable and enjoyable one.
Apart from the joy that teaching brings to her, Valerie loves how the yoga community can lift each other up and support one another. She believes that yoga can change someone for the better, as it has done for her personally. "Be the change you want to see in the world" is why she encourages people to come on the mat for a workout – and more so, a "work-in".
QUALIFICATIONS & CERTIFICATIONS
Bend the Spoon, Find Strength in Balance, Functional Flow with Hiro Landazuri, 2019
Arm Balance, Inversion with Carmen Aguilar, 2018
300-hr Advanced Yoga Teacher Training (Tirisula Yoga), 2016
200-hr Yoga Alliance Ashtanga/ Hatha Yoga Teacher Training (Tirisula Yoga), 2015
Core Control, Inversion in Motion with Patrick Beach, 2015
Yoga Detour: Detour Method Online
Bliss Baby Yoga: Prenatal Online
What Valerie teaches
Ashtanga
Core
Hatha
Hot
Prenatal
Vinyasa