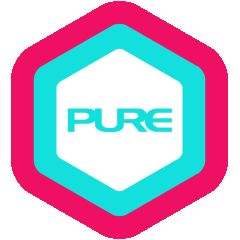 What started out as a way to improve her flexibility and core strength quickly became a way for Kimberly to release stress and explore movement. She began to establish a regular practice after moving to Singapore in 2016 and found herself constantly chasing asanas. It wasn't until she started learning from a diverse range of teachers that she was exposed to things beyond the asana. Kimberly started to shift her perspective from using yoga as an escape from her unsatisfactory lifestyle to using yoga to overcome her issues and restructure her life. Among other things, yoga has taught her about honouring the body, stilling the mind, and the beauty of being present.
The urge of wanting to deepen her understanding of yoga led to Kimberly's decision to sign up for a 200-hour teacher training course in 2019. Soon after, she left her corporate job and decided to pursue her passion of health & fitness.
Kimberly believes that the key to a sustainable and enjoyable practice is proper engagement and alignment. Even so, you can still expect Kimberly's classes to have plenty of space for never-ending exploration. She hopes to help students find their own interpretation of yoga while she continues this lifelong journey of learning, sharing and self-discovery.
QUALIFICATIONS & CERTIFICATIONS
Hatha & Vinyasa Yoga Teacher Training with Nithya Priyan School of Yoga (200 hours), 2019
What Kimberly teaches
Advanced
Alignment
Core
Hatha
Hot
Vinyasa
Yin
Yin Yang
Other teachers also in Asia Square Tower 2