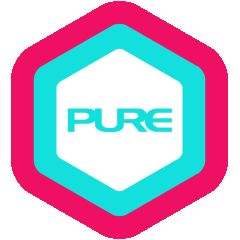 Wen is blessed to have encountered yoga at an early age. As a competitive sprinter, she was amazed by the healing effect that yoga had on her tense muscle tissues and strained hamstrings. She found yoga extremely effective, yet was not quite able to comprehend the feelings of peace and clarity after the sweaty practice.
Years later in 2015, the beautiful practice of pranayama and meditation opened a whole new realm for her. Aside from the undeniable physical benefits, Wen firmly believes that the incredible power of yoga goes further into the mind and spirit as she continuously witnessed it helping people in all walks of life.
It is her passion to find the relevance and applicability of this ancient practice in modern daily life, and to integrate spirituality and science through teaching and practising. Encouraging students to take the strength, positive energy, confidence and love experienced in a class to support their daily lives, she teaches with strong asanas carefully sequenced with clear intention. While putting a lot of focus on alignments to ensure a safe practice, she often invites students to explore and experiment with asanas, to connect them with breath and to immerse fully in yoga!
QUALIFICATIONS & CERTIFICATIONS
Hatha, Pranayama & Meditation Advanced Teacher Training with Akasha Yoga Academy (300 hours)
Hatha/Vinyasa Yoga Teacher Training with Nithya Priyan (200 hours)
Unwind the Feminine: Woman & Yoga Specialized Teacher Training with Bex Tyrer (50 hours)
Inside Flow Online Training with Young Ho Kim (10 hours)
What WenWen teaches
Hatha
Hot
Pranayama & Meditation
Vinyasa
Yin
Yoga Therapy