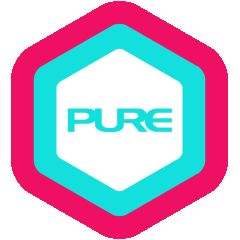 It was the year 2000, while San was volunteering at a safe house in Canada for sexually assaulted women, that she came across the practice of Pranayama and Meditation for self-healing. Though at the time she didn't pursue these practices, she was extremely fascinated by how breathing and sitting in silence can work as a major healing therapy for certain types of mental illness like PTSD and depression. San then took her first baby steps into her yogic journey.
As she continued her Psychology degree in Canada, she practised the Bikram style of 26 asanas religiously for 6 years. In 2006, San completed her first yoga teacher training with a Canadian-based hot yoga school, Moksha Yoga. During her YTTC, Patrick Creelman showed up at the training as a guest teacher. He was the teacher who guided San into her first Headstand, for which she is forever grateful.
In 2009, San received a spiritual calling while teaching in Thailan, and found her way to Yoga Vidya Gurukul where she stayed for over 3 months. In the ashram, San re-ignited her relationship with Pranayama and Meditation and read her very first book written by the late Swami Satyananda Saraswati, 'AsanaPranayama Mudra Bandha'. She also had her first insight with the classical yoga text, 'The Yoga Sutras of Patanjali'.
San shows her deepest respect and greatest gratitude to Swami Satyananda Saraswati, the founder of the Bihar School of Yoga, for leading her onto her yogic path and showing her the light of Yoga. She now continues to follow devotedly the teachings of Swami Niranjanananda Saraswati, the successor of Swami Satyananda.
San also has tremendous respect for Arun R of PURE Yoga, Ghanda Ji of Yoga Vidya Gurukul, and Charat Ji – her most beloved mentor now living in the Himalayas. She is grateful and thankful to them all for guiding her along her yogic journey into self-realisation.
San has dutifully accepted that her current Dharma is to spread the wisdom of Yoga. She has taught yoga and owns yoga studios in Singapore, Thailand and Cambodia. She has hosted yoga retreats in India, Thailand, Malaysia, Indonesia, Cambodia and Bhutan. She has also led 2 YTTCs.
Her teachings focus on connecting one's mind, body and breath, understanding that they are not three but One True Entity. In her classes, expect to experience Yoga from a fun perspective with a lovely personal touch.
When she is off the mat, San is a devoted mother who spends most of her time playing, laughing and studying with her 2 younger kids. She also holds high admiration for her older daughter – who is also a yoga teacher – and enjoys endless discussions on yoga with her. With the little personal time that she has, San will be tucked in a happy space, laughing out loud with her amazing BFF.
QUALIFICATIONS & CERTIFICATIONS
Hot YTT with Moksha Yoga

YTTC with Yoga Vidya Gurukul

Yoga Diploma with Yoga Vidya Gurukul

Mindful Birth: 100-hour Yoga for Pregnancy, Birth and Baby Teacher Training with Dr Jean Byrne and Michelle Papa
What San teaches
Advanced
Hatha
Healing
Hot
Vinyasa
Yin
Yin Yang