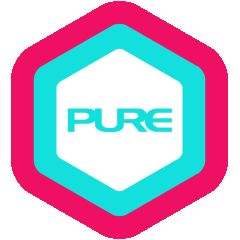 Elisa picked up yoga in her early years as a varsity rock climber who needed a good stretch to complement her climbing training. What began as a physical regimen to soothe aching muscles slowly led to a deeper exploration of the practice. She was particularly drawn to Vinyasa flow for its focus on breath and movement coordination – the concept of achieving a flow state aligned perfectly with her climbing endeavours. She remained committed to her practice through adulthood, seeking solace and clarity on her mat whenever life and work got too stressful.
Having lived in the Netherlands and travelled through Europe extensively, Elisa is a wanderer and seeker. She actively sought out yoga studios and teachers in every country she visited, defining her own practice as a student and cultivating her voice as a teacher. In the summer of 2014, a brief stint in the US finally led to her first 200-hour teacher training at New York's YogaWorks. The comprehensive course developed by founder Maty Ezraty and led by her mentors Jodie Rufty and Dani Zucherri was rooted in the Ashtanga Vinyasa and Iyengar traditions. A yoga practitioner of 10 years by then, it was also in this training where she developed a keen interest in prop work to guide alignment and provide support.
As a school teacher by profession, Elisa discovered that she could put her classroom experience and methodologies into sharing yoga with others via skilful sequencing and clear verbal cues. It is with this conviction that she made a mid-career switch to teaching Yoga instead. Dynamic flow sequences combining graceful movements, strength and flexibility are the mainstay of her classes. Her teaching mantra is that every pose is accessible to everyone via clarity in class instruction and healthy alignment. A nurturing soul at heart, she recognises the abilities and needs of different bodies and draws satisfaction from witnessing her students' progress. She believes that with commitment to yoga and its teachings, anyone can attain personal growth.
QUALIFICATIONS & CERTIFICATIONS:
Diploma in Yoga Teaching – Certified RYT 200 hours Ashtanga Vinyasa Yoga Teacher Training with YogaWorks New York City, USA (2014)
Arm Balances and Inversions – Freedom on the Edge, 3-day Master Class with Liquid Flow Yoga Teacher, Simon Park (2014)
Other teachers also in Suntec City