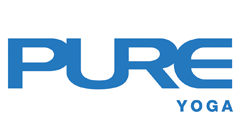 Tifanis's approach to Yoga lies in connection – with body and breath, with higher Self, with others.
Yoga found Tifanis while in university, during which she encountered nightmares. Initially, via online tutorials, Tifanis began Yoga to improve her posture and flexibility. But she noticed the absence of nightmares on the days she practised.
Upon joining the working world, Tifanis could finally afford in-class studio classes. Yoga gave her mental and physical relief from the stresses of corporate life. Delving deeper, the focus on breathwork and grounding echoed techniques that she had learned in counselling and therapy to cope with anxiety, depression, and dissociation from her body. She soon decided to devote herself to learning and teaching Yoga to heal herself and guide others to heal as well.
She loves a well-rounded practice, incorporating flexibility with strength in postures and grounding through one's breath and gaze. Above all, she aims to hold space for students to connect with body and breath, with their higher Self, and with others.
QUALIFICATIONS & CERTIFICATIONS
200-Hour Yoga Teacher Training with Yoga Movement, 2019
What Tifanis teaches
Advanced
Core
Hatha
Hot
Vinyasa
Yin Yang
Other teachers also in Ngee Ann City, Suntec City