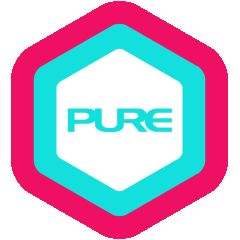 Born in Hong Kong and educated overseas, former ex-banker Cora is a wife and mother of two.
In September 2011, Cora first experienced yoga in the form of therapeutic and restorative exercises after the birth of her second child. But as her practice progressed, she found that yoga not only strengthened her physical body but also cultivated a deeper connection with her mind, spirit and relationships, enabling her to handle challenges in day-to-day life as her best self.
She began training as yoga teacher under Patrick Creelman and Rinat Perlman in 2014, then joined the 200-hour 'The Foundation' Teacher Training. Although initially more interested in personal development, this Teacher Training re-awakened her long-standing desire to teach. Her highly disciplined, outgoing and altruistic personality makes her a natural teacher. Very soon she felt her dharma to teach as a natural extension of her passion for yoga. After completing her 500-RYT in 2017, Cora taught at PURE Yoga Hong Kong until her move to Singapore.
As her practice deepened, she focused her study on the classical forms of yoga from the Iyengar, Anusara and Hot Yoga traditions. Cora believes that knowledge in alignment and anatomy, and the power of sequencing and structure are the keys to establishing a strong practice – and even more so as a yoga teacher helping students to build their practice with intelligence, safety and true awareness of the body.
Her classes focus on blending ancient wisdom within the spiritual traditions of yoga with modern, science-based information and techniques on precise alignment and anatomy. Through informed sequencing and structure, her classes are strong yet grounding. She strives to create a nurturing, supportive and empowering relationship with her students, offering yoga as a study and developing a practice to curate self-knowledge and growth – and through that, cultivating a mindset to live a full, happier life.
Cora sees yoga as a continuing learning process and a lifelong practice. She loves to share, learn, grow and evolve together with her students.
QUALIFICATIONS & CERTIFICATIONS
Wall Rope Yoga Teacher Training (Level 1), PURE Yoga, 2022
Advanced 300-hour Vinyasa Yoga Training with Jason Crandall Modules 2 & 3, 2021
300-hr WildLotus Advanced Teacher Training with Patrick Creelman, 2017
200-hr Foundation Teacher Training with Patrick Creelman, 2015
AntiGravity Fitness Fundamentals 1&2, Aerial Yoga 1&2, AG Restorative, Suspension Fitness, 2015 - 2017
Dharma Wheel Yoga TT with Raquel Vamos & Dov Vargas, 2015
15-hr Anatomy Course with Martin Kirk, 2016
Flyyoga Instructor Basic, Flow 1 and Flow 2, 2015
Precision Nutrition Level 1 Certificate, 2019
Stanford Online Nutrition Science Certificate, 2018
What Cora teaches
Advanced
Aerial Yoga
Alignment
Chair Yoga
Hatha
Wall Rope Yoga
Yoga Wheel
Other teachers also in Ngee Ann City, Suntec City