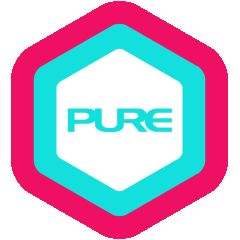 Yoga came to Linda through a deal on Groupon in 2010. Her first hot yoga class left her sweaty and drenched but feeling good. She had wanted to use yoga to tone her body and lose some weight. However, it was only after a consistent practice in 2013 that she discovered the additional benefits of the practice beyond physical asanas. Busy juggling work and family, Linda finds mindfulness and self-therapy every time she steps on the mat. Linda believes that everyone can take this practice from the mat to beyond and cultivate happiness in their life.
In 2017, Linda took her first Yoga Teacher Training course with Copper Crow. Copper's teachings have influenced and changed her perception of life. She has since been eager to share her passion and reach out to more people. Copper taught Linda how to take her practice seriously but to take herself less seriously. Linda believes that this philosophy will be a constant work-in-progress. She strives to achieve mindfulness and do all work with good intentions.
Linda loves a good dynamic flow with playful, challenging sequences while keeping alignment in focus. She believes in having fun while keeping one's practice safe and well-balanced. She hopes that through the practice, everyone steps off the mat feeling relaxed and recharged.
QUALIFICATIONS & CERTIFICATIONS
Journey Through Form: Asana Studies and 3-Day Advanced Teacher Training, 35 hours with Christina Sell, 2019
200-Hour Hot Yoga Teacher Training with Copper Crow, 2017
Other teachers also in Ngee Ann City, Suntec City