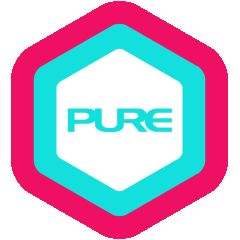 Jimin is from Seoul, Korea. She moved to Singapore in 2014 after living in Qatar for 5 years. Having been a member of the cabin crew in Qatar, travel fatigue caught up with her and she was in pursuit of an activity that could give her physical health and mental well-being. Her first yoga lesson in Singapore was a life-changing experience. Her love for yoga grew steadily from there as she learned and practised Hatha and Vinyasa yoga until she found herself teaching her first class in 2018. Through her yoga practice, her two children also started their own yoga journey. It teaches them balance and focus and helps them build inner fulfilment. Jimin believes that teaching yoga to her children is a great gift for them. As living proof of the benefits of everyday yoga, Jimin is thrilled to share her experience with the PURE Yoga community!
She has been most fortunate to meet her wonderful mentors like Dr. Venky and Grace Lee, who put an emphasis on anatomy and proper alignment, stability, and the precision of the practice. After finishing her training in Singapore, Jimin returned to Korea and was introduced to Aroma Yoga, Chair Yoga, Yoga with Ring, and Iyengar Yoga by teacher Sei Kim. These creative practices, now deeply instilled in her practice, are employed intelligently in pursuit of a more mature and mindful asanas practice.
Jimin constructively applies her combined knowledge from Singapore, India and Korea to design unique and customised programmes that benefit each of her students. She believes in a personalised yoga experience, adjusting every detail to her group of students at hand. She loves to fuse creative sequencing and a spirit of playfulness to help her students deepen their practice. She aspires for her students to be peaceful yet empowered.
QUALIFICATIONS & CERTIFICATIONS
Wall Rope Yoga Teacher Training (Level 1), PURE Yoga, 2022
15-hour Advanced Workshop with Raja Gupta, Masoud Movahedi Yoga
15-hour Dharma Yoga Wheel Levels 1, 2 & Yin with Dov and Raquel, Free Spirits Yoga

RYS 200 with Dr. Venky's Shivshakti Yoga Institute (International), 2018

40-hour Specialty Training License in Backache Management with Shivshakti Yoga Institute, 2018

30-hour Ring Yoga Teacher Training Certification with Yoga Kula in Seoul, Korea, 2018

120-hour Pilates Matwork Teacher Training Programme with Bodytree Academy, 2019
What Jimin teaches
Chair Yoga
Core
Hatha
Healing
Hot
Restorative
Vinyasa
Yin
Yin Yang
Yoga Wheel
Yogalates
Other teachers also in Asia Square Tower 2, Ngee Ann City