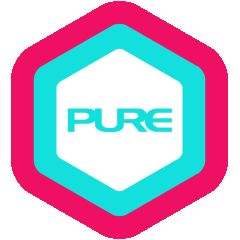 Yihan's first dip into the world of yoga was with one of Singapore's few supercentenarians, Teresa Hsu, when she was a child. It may have been years ago, but she has kept the memory of attending "Sister Teresa's" weekly yoga classes with her mother close to her heart. Fast forward to 2015, Yihan attended a donation-based yoga class and discovered the beauty of mindfulness as well as a child-like beginner's mind.
As a fresh graduate adapting to a corporate lifestyle, the stress was sometimes overwhelming. Regular yoga practice grounded Yihan and helped her to maintain clarity as she navigated her way through this new corporate lifestyle. Beyond the physical benefits, Yihan feels even more deeply about the mental aspect of yoga. To her, yoga is a lifestyle. And she's found her calling in sharing this holistic practice with more people, bringing the art of mindful breathing and mindful movement to them.
Looking back at her journey from her very first class as a child, Sister Teresa's selflessness and spirit of giving continue to inspire and motivate Yihan as a teacher today. Together with the teachers who have guided and trained her on this path, she is also grateful for the students who have given her the opportunity to humbly share what she is passionate about.
Yihan's classes revolve around finding balance between the yin and yang of one's physical and mental practice. She enjoys guiding students into postures with subtle and precise muscle engagement with regular breath awareness. No matter how strong or intense a class is, Yihan hopes that her students truly find joy in practising yoga. She will say, "Stay safe and have fun!" – there's always sweet savasana at the end as an oasis of calm and groundedness.
QUALIFICATIONS & CERTIFICATIONS
300-hr Advanced Yoga Teacher Training (Rocket) with David Adame, 2022
300-hr Advanced Yoga Teacher Training (Yin Yoga, Meridians, and Anatomy) with Annie Au, 2022
300-hr Advanced Yoga Teacher Training (Handstands, Mobility, and Movement) with Seline Schmid, 2022
300-hr Advanced Yoga Teacher Training (The Art of Adjustments) with Vari Morales, 2022
300-hr Advanced Yoga Teacher Training (Creativity in Motion, Sequencing methodology) with Kristine Ragus, 2022
30-hr Restorative Yoga Level 1 Teacher Training with Adeline Tien, 2019
Jal Yoga 24-hr Wheel Yoga Teachers' Training Course, 2018
Yoga Seeds 200-hr Hatha Yoga Teacher Training with Wendy Chan, 2016
What Yihan teaches
Alignment
Core
Hatha
Healing
Hot
Pranayama & Meditation
Restorative
Rocket Yoga
Vinyasa
Yin
Yin Yang
Yoga Therapy