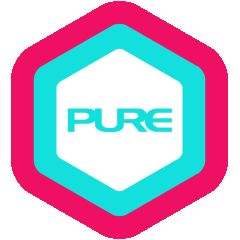 Quan Qi began his yoga journey in 2015 when he practised vinyasa through online videos as a form of cardio exercise to complement his gym sessions. It wasn't until he went for an actual yoga class that he started to understand and experience the full benefits of yoga. Gradually, yoga became a bigger part of his life and was an avenue of respite when life was too much to handle. After years of practice and with the encouragement of people around him, Quan Qi decided to pursue the path of becoming a yoga teacher. Today, Quan Qi strives to incorporate yoga into his daily life and hopes to share the teachings of yoga with others.
Quan Qi has had the honour of learning from many teachers and is forever grateful to them. He feels particularly fortunate to have met Hee Boon in 2016 and has been practising with him ever since. Under his tutelage, Quan Qi not only advanced his asana practice but also learnt how to approach life with more awareness.
Being a practising pharmacist as well, Quan Qi hopes to use his knowledge in anatomy to break down poses and guide students into proper alignment. He aims to combine functional mobility training with traditional yoga poses for a contemporary approach towards yoga. Qian Qi strongly believes that yoga is a lifelong journey and that one needs to honour and protect the body to be able to continue the asana practice. However, he encourages every practitioner to explore and experiment in their practice to find the perfect balance of comfort and challenge.
QUALIFICATIONS & CERTIFICATIONS
200-hour Hatha & Vinyasa Yoga Teacher Training with Hee Boon, 2021

The METHOD Backbending with Talia Sutra, 2019

Master Hand Balancing Series with Miguel Santana, 2018

Weekend Intensive Workshop with Dice lida-Klein, 2016
Other teachers also in Ngee Ann City, Suntec City