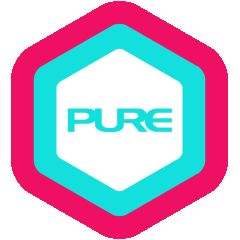 Jasen found yoga back in 2015 after facing the competitive reality of working in a banking organisation. He experienced severe stress at work, which gradually affected his health. Encouraged by his first mentor Martin Cheang, Jasen took his first yoga class and afterwards felt lighter, physically and mentally. He was convinced that teaching yoga would be his calling. Subsequently, Martin imparted him the art of teaching.
Not long after, Jasen decided to attend a Yoga Teacher Training Course (YTTC) conducted by his second mentor, Dr. Vyankatesh Reddy. Dr. Vyankatesh's teaching of yoga was true to its roots and advocated that yoga practice shouldn't consist of poses that are not proven to be good for our bodies. His beliefs have greatly influenced Jasen on how we should move our bodies with care.
Jasen has been blessed to be able to share his yoga practice at several yoga and fitness centres including True Fitness, Fitness First, and Yoga Movement (YM) since 2015. During his stint at YM, he met his third mentor Amy Conheeney. From Amy he learnt that with mindful observation, each body will progress with suitable alignment modifications. It's therefore necessary to be skilled in reading every class based on how each student moves and reacts to the sequence. Jasen's journey of self-awareness as a teacher grew progressively in the formative years of teaching and he continues to learn as both a teacher and student. Becoming a teacher has not been easy and he will forever be grateful to his mentors Martin, Dr. Vyankatesh and Amy for shaping him.
Jasen's practice is a mix of Hatha-style mindfulness and stillness with Vinyasa-style strong and powerful flow. Students can expect to be challenged physically and mentally in his class, as he guides them with purpose and care.
Join Jasen in this journey of self-discovery and awareness, one yogic step at a time.
QUALIFICATIONS & CERTIFICATIONS
Wall Rope Teacher Training Level 1 with Dagge Ong, 2023

Yoga Medicine Traditional Chinese Medicine Online with Tiffany Cruikshank (30 hours), 2022
Yin Yoga Teacher Training, Meridians & Hip Anatomy I with Nicky Hadjithoma (100 hours), 2022
WildLotus Teacher Training Immersion with Patrick Creelman, 2022
Shivshakti Yoga Institute Yoga Teacher Training with Dr. Vyankatesh Reddy (200 hours), 2015
What Jasen teaches
Core
Hatha
Hot
Vinyasa
Yin Yang
Other teachers also in Ngee Ann City, Suntec City