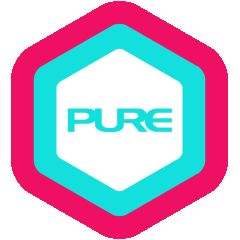 Rey's yoga journey first began by pure chance when she took a part-time front desk job at a yoga studio. Neither the athletic type nor fitness-oriented, her first yoga class was done out of mere curiosity. Falling in love with yoga almost immediately, she began to practise as a form of exercise but was very quickly drawn to the spiritual and inner teachings of yoga. Rey credits a large part of her personal growth to the regular practice of yoga – not just the physical facet but also the other limbs of yoga that observe discipline and mindfulness of our bodies, minds and souls.
With the aim of deepening her understanding of yoga and possibly sharing her practice with others, Rey undertook the 200-hour Teacher Training in 2020 with Sita Chia at Hom Yoga. Again, Rey experienced a great change both internally and in her personal practice. Sita's devotion and respect for the traditions of yoga alongside her wisdom and compassion have inspired Rey and continues to be a standard that she strives towards.
Yoga has become more of a mental rather than physical practice for Rey. In her personal practice and teaching style, breath takes precedence over the physical aspect. She believes that no matter what your level of physical practice, if you come with an open mind and allow the breath to be your guide, you will experience the benefits of yoga. Rey invites her students to release pre-conceived notions of what they may or may not be physically capable of, tune into the flow of dynamic breath-centric movements and allow the practice to unfold in its authentic way.
QUALIFICATIONS & CERTIFICATIONS
200-Hour Hatha Vinyasa Yoga Teacher Training with Sita Chia, 2020
What Rey teaches
Hatha
Hot
Vinyasa
Yin
Yin Yang
Other teachers also in Ngee Ann City