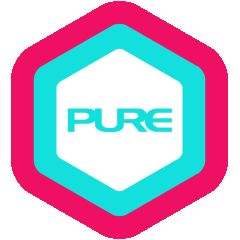 Sandy was first introduced to yoga in her teen years through her mother, San Lai. It was never a serious practice for her to partake until she started struggling with weight and body image issues during university in Australia. Being overweight and unfit made it difficult for Sandy to stay motivated enough to maintain a regular exercise routine. This all changed when she stepped back into the yoga studio one winter, looking for a hot yoga practice to keep warm. She appreciated the different styles of yoga and the flexibility of the practice, where she could take things at her own pace.
After incorporating yoga into her life, Sandy found herself in a much happier (and healthier!) place. She hopes to spread the light that yoga has shed on her to others and decided to take on the 200-hr Hot Yoga teacher training with Copper Crow right after graduating from the University of Tasmania in 2014.
Sandy's classes are specially curated to maximise efficiency and minimise injury. Her teaching style focuses on mindful movement and proper engagement of the body to master the foundations of each asana. She hopes that through the physical aspects of her classes, one can understand their body and mind better, eventually taking yoga out of the studio and into their everyday lives.
QUALIFICATIONS & CERTIFICATIONS
200-hr Roots of Hatha Yoga Teacher Training with Arun Rana, PURE Yoga, 2017
200-hr Hot Yoga Teacher Training with Copper Crow, PURE Yoga, 2014
Other teachers also in Ngee Ann City