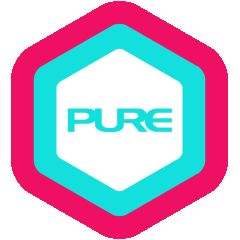 Over the years, Will has practised with many teachers and taught numerous classes but remains true to the traditional practice of yoga – bringing harmony to the body and mind through the BREATH. As a teacher, he believes that while physical practice is important, we shouldn't let the asanas distract us from finding peace and acceptance within. You can expect strong powerful asanas that are rooted in the basics when you come to his classes. He conducts his flow sequence with proper alignment and intelligence as well as a sense of stability and playfulness that welcomes practitioners of all levels.
As a student, Will continues to learn about what it means to truly practise. He believes that yoga is a lifelong journey that goes beyond the physical body and into the realm of the honest self. He constantly tries to find ways to practise what he preaches both on and off the yoga mat and incorporates these learnings into practice. With Will's light-heartedness and genuine love for sharing from his experiences, he hopes to help people connect their physical practice to a genuine understanding of themselves and the world around them, bringing balance and peace into their everyday life.
Will's goal is to continue advocating how the practice of yoga can be a tool in bringing balance to every aspect of our lives. What you can expect are well-thought-out classes, workshops, teacher & continued education trainings, and retreats that aim to build awareness of oneself and help empower the students – developing strength in the body, allowing stillness in the mind, and cultivating mindfulness through the breath. He believes that amidst the clutter around us, especially after what the world has been through during the pandemic, a mindful practice will go a long way.
After teaching since 2011, 7 years of which were in Hong Kong, Will is excited to be joining the PURE Yoga Singapore team. See you on the mat!
QUALIFICATIONS & CERTIFICATIONS
Transformational Life Coaching, 2021
Hand Balancing Training, 2018-2019
Inner Power Vinyasa (RYS 200), 2018
Reiki Foundational Course, 2017
Upeksha Immersion: Get into the Heart of Teaching (CET), 2015
Energetics of Excellence: Advanced Teacher Training Course (CET 100), 2014
Basic Pranayama: Ancient Breath of Transformation Meets Modern Science with Sami Malkia, 2014
Vinyasa Flow Teacher Training Programme (YTT 200 hours), 2011
What Will teaches
Advanced
Core
Hatha
Healing
Pranayama & Meditation
Restorative
Vinyasa
Yin
Yin Yang
Yoga Nidra
Yoga Therapy
Other teachers also in Asia Square Tower 2