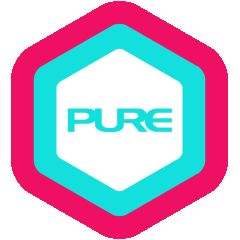 Kendra was born and raised in beautiful New Zealand. She fell in love with fitness from a young age through dancing, playing netball and fitness classes.
She studied exercise science, massage therapy, Les Mills and Pilates, with a career that has spanned decades across many programmes and many countries, as an instructor, masseuse, PT and International Trainer/Presenter/Assessor.
Kendra first discovered Pilates after it helped her recover from debilitating sciatica. This prompted her to train in Pilates mat work in London in 2003. After her travels, Kendra completed further Pilates equipment training in New Zealand in 2008-2009 for Reformer, Cadillac, chair and barrel.
She has worked in the clinical 1-1 Pilates space for many years alongside physiotherapists and osteopaths, helping clients to rehabilitate from injury. For many years, she has successfully run pre- and post-natal classes, 1-1 private Pilates sessions as well as group mat work and reformer online and in-person classes.
Kendra has a wealth of knowledge and years of experience in the health and wellness space, and she loves sharing this information to better the lives of others.
Kendra's classes are fun and creative with a big focus on technique and enjoyment. She has the ability to assess and adapt exercises to meet the needs of the clientele. You are in good hands!
Qualification Highlights:
• Advanced Reformer Training, New Zealand, 2021
• Les Mills Certified in:
- GRIT series, 2010
- CORE, 2008
- BODYBALANCE, 2003
- BODYPUMP, 2000
• Les Mills Group Fitness Manager Training, New Zealand, 2008
• Les Mills Trainer/Assessor, New Zealand, 2008
• Pilates Equipment Training, The College of Physiotherapy – Peak Pilates, New Zealand (Mat, Reformer, Wunda Chair, Trap Table [Cadillac], Ladder Barrel), 2007
• Pilates Mat Work, Pilates Institute London, 2003
• Diploma in Bowen Technique, New Zealand, 1998
• Diploma in Sports & Therapeutic Massage, NZATMP, New Zealand, 1997
• Diploma in Exercise Science, WelTec, New Zealand, 1996