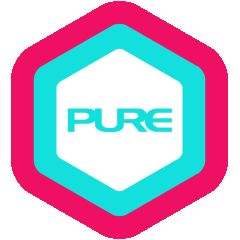 Yuna was first introduced to yoga by her mum, who is a regular yoga practitioner, during her childhood life. However, she showed very little interest in it as she felt it wasn't something fun.
As she grew up and faced more challenges in her adult life, she started to realise that she can live a more peaceful and balanced life, not only physically, but mentally and emotionally through practising yoga.
She believes that practising yoga will help one to live in the moment, presenting itself as a doorway out of one's comfort zone, and a powerful vehicle for change, growth and transformation. As one builds strength through yoga, belief in one's potential will soon follow.
A lover of arm balancing and an avid practitioner of inversions and handstands, Yuna embraces the philosophy of balancing "holding on" and "letting go". For her, it's not about perfection but about progress; it's not about self-improvement but about self-acceptance.
QUALIFICATIONS & CERTIFICATIONS
15-Hour Sound Healing CET with Henry Phua, PURE Yoga Singapore, 2022
Reinventing the Wheel: 40-Hour Yoga Wheel Teachers' Training Programme (RYT 200), PURE Yoga Singapore, 2021
Yoga Alliance Accredited 200-hr Yoga Teacher Training Programme (RYT 200), PURE Yoga Singapore, 2021
Indian Institute of Patanjali Yoga: Yoga Instructor Certificate Course (RYT 200), 2020