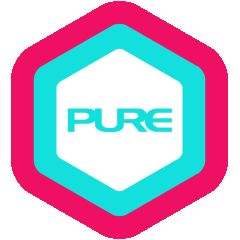 Sean stepped into his first yoga class in 2019 after years of fascination from watching yogis and dancers put themselves into all the seemingly impossible shapes. What was initially a side activity for Sean to relax after his corporate job became his favourite past time and became a way of life before long. The thirst for knowledge and desire to advance his practice led him to sign up for the first 200 hours training offered immediately after Singapore came out of circuit breaker in 2020.

Wanting others to experience the same benefits that yoga has given him, Sean took the leap of faith and left the corporate world behind to teach yoga, and he has never looked back since. Through teaching, Sean learnt that yoga is not all about flexibility and beautiful shapes - strength, as well as mind-body connection are equally important. Sean's classes focus on alignment while combining both strength and flexibility to bring out everyone's best.

"Do not fear failure but rather fear not trying" has always been Sean's guide through his practice and life; he would always encourage students to try their best in class, even if they don't succeed the first time.
QUALIFICATIONS & CERTIFICATIONS
Reinventing the Wheel: 45-Hour Yoga Wheel Teacher Training with Sandy Shum, Pure Yoga Singapore, 2023
Scaling the Heights: 40-Hour Aerial Yoga Teacher Training with Sandy Shum, Pure Yoga Singapore, 2023
Alignment Matters: 30-Hour Continuing Education Training with Sandy Shum, Pure Yoga Singapore, 2022
The Art of Flow Yoga: 50-Hour Continuing Education Training with Hee Boon, Pure Yoga Singapore, 2021
200-Hour Yoga Teacher Training with Yoga Movement, 2020