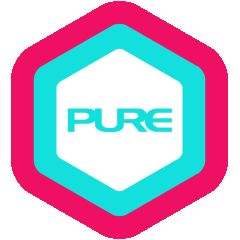 Lishan's yoga journey began in August 2013 when she stumbled upon an asana book at her parents' house. Intrigued, she attended her first Bikram class, seeking a new activity outside of university. Yoga quickly became her preferred form of exercise, surpassing traditional calisthenics and cardiovascular routines.
Through yoga, Lishan discovered a holistic practice that incorporated breath, philosophy, mindfulness, focus, and relaxation. She experienced a remarkable reduction in mental stress and physical tension, while also gaining insight into her own struggles, observing the mind's judgments and attachments. Yin postures and shavasana brought about emotional release, groundedness, and a sense of peace.
Having battled mood and eating disorders since adolescence, Lishan found confidence and inner strength through her dedicated practice. After a year, she completed a 200-hour Hatha Vinyasa Yoga Teacher Training at Tirisula Yoga, deepening her understanding of this ancient methodology and embarking on a path of self-development.
With an expanding knowledge of yoga, Lishan began sharing her practice with family, friends, and people she met during her travels. She discovered a particular joy in teaching stressed individuals, underprivileged communities, and seniors. Additionally, Lishan studied meditation with Master Umesh and obtained certification in pre and postnatal yoga from Michelle Papa and Jean Byrne.
Over the years, Lishan has collaborated with numerous studios, companies, hotels, communities, retreats, and private clients. Her teaching repertoire extends beyond traditional classes, encompassing unique workshops such as yoga with cats, shamanic journeying, ecstatic dance, kirtan, kundalini awakening, and crystals.
She found her true calling in yoga, aligning with her values of helping others connect with their consciousness and cultivating a healthy mind, body, and spirit. She believes that movement is medicine for all ages, and yoga provides accessible means for self-expression and reconnection amidst the busyness of city living.
Lishan's teachings are rooted in Patanjali's Eight Limbs of Yoga, focusing on a holistic practice. Her classes are known for their creativity, playfulness, and relaxation, and her students appreciate her soothing voice, patience, and understanding nature. In addition to yoga, Lishan has explored various healing modalities, becoming certified in practices like reiki, sound therapy, reflexology, kinesiology, and neurolinguistic programming, which enrich her teaching skills. As an intuitive practitioner, she aims to inspire her students to carry their yoga practice off the mat and into their daily lives, fostering compassion, presence, and a state of flow.
Lishan's personal understanding of the purpose of yoga is captured by the second sutra: "Yogas chitta vritti nirodhah." which translates to "Yoga is stilling the fluctuations of the mind." Through her own struggles with psychological and emotional challenges in today's society, Lishan recognises that well-being extends beyond the physical and material realms. Yoga has taught her valuable lessons in awareness, acceptance, discipline, stillness, and letting go.
One of her favourite philosophical musings comes from BKS Iyengar: "Yoga teaches us to cure what need not be endured and endure what cannot be cured." This quote resonates deeply with Lishan, reminding her of the transformative power of yoga in navigating life's challenges.
With a genuine passion for guiding others on their yoga journeys, Lishan's dedication, expertise, and compassionate approach make her an exceptional teacher. Join her classes to experience the transformative potential of yoga and cultivate a harmonious connection between mind, body, and spirit.
QUALIFICATIONS & CERTIFICATIONS
2019 – Mindful Birth Yoga for Pregnancy, Birth and Baby (Registered Pregnancy Yoga Teacher Training) by Michelle Papa and Jean Byrne at PURE Yoga Singapore
2016 – Awaken Your Inner Shaman, facilitated by Leantara Shah
2016 – Meditation and Beyond Workshop by Master Umesh H. Nandwani
2015 – Tibetan Sound Balancing Therapy, Light Spirit Sound Treatment Centre, Bali by Patrizius Wolfgang Suppan
2014 – Hatha Vinyasa Intensive Teacher Training, Tirisula Yoga Singapore with Master Paalu Ramasamy and Satya Chong Wei Ling (200 hours)
Other teachers also in Suntec City