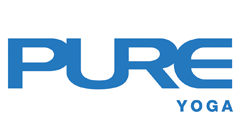 Workshops
The Art of Flow Yoga with Hee Boon (50-Hour CET)
Yoga Alliance Accredited 50-Hour Continuing Education Training. Open to students, teachers, and practitioners keen to deepen their Vinyasa practice!
To register, kindly click on the "Register Now' button below, contact our studio or email to events@pure-yoga.com
About the Training
In this programme, you will grasp how to create a thoughtful Vinyasa series on your own. Based on basic sequences given, you will explore how to expand the sequences with your own creativity and themes. You will also learn to apply the skills and awareness of Vinyasa Yoga to all the rhythms and sequences of life, including self-care, relationships, work and personal evolution.
Vinyasa Yoga teaches us to cultivate an awareness that links each action to the next – on and off the mat. The Vinyasa method that we are going to explore includes assessing the needs of the individual student (or group) and then building a complementary, step-by-step practice to meet those needs.
Open to all experienced practitioners and teachers who want to acquire deeper skill sets and insights into Vinyasa Yoga. Participants are required to be in good health, be open and committed to learning, and have a regular Vinyasa Yoga practice prior to attending.
Training Syllabus
Key Focus:
Enhancing your personal practice through Vinyasa Yoga

History and benefits of Vinyasa Yoga

Teaching, leadership and confidence skills

Creative sequencing class: Individual and group creations

Safe alignments, sequencing and class structure

How to empower students with different sequencing

Physical and voice cues adjustment

Communication skills and creative facilitation

Daily Timetable (Total 50 Hours)
5 & 6, 11 - 13 Oct
8:00am -10:00am Morning practice

10:00am - 10:30am Break

10:30am - 12:30pm Lecture

12:30pm - 1:30pm Break

1:30pm - 2:30pm Lecture

2:30pm - 3:00pm Yoga Nidra

3:00pm - 5:00pm Teaching Clinic
Tuition
Full 50-Hour Programme
Pure Cardholders: S$1,120 (Early-bird 20% Discount, register by 15 Sept)
Non-Pure Cardholders: S$1,260 (Early-bird 10% Discount, register by 15 Sept)
Regular Pricing: S$1,400
*Hee Boon's Teacher Training & past Pure Yoga TT/CET graduates: 30% off regular price
Terms and Conditions
Photos and video may be taken, solely for Pure marketing purposes.
Tax:

Please note prices include 7% GST
Early-bird 20% Discount:
Early-bird Discount ends 15 September 2019. Please see above for listed prices.
Refunds/Cancellation:
Payment must be made 48 hours after registration, otherwise Pure Yoga reserves the right to release your mat to the next registrant waiting-in-line.

No refund or credit will be given for cancellation starting 15 September 2019.

All refunds are subject to a 10% processing fee that will be deducted from your refund.

Pure Yoga reserves the right to cancel the training as it sees fit, without any compensation made to the registrant other than refund of payment.
Special offer from Pure Apparel and nood:
20% off all Pure Apparel retail products for all yoga event registrants on dates of the workshop.

15% off all nood food items for all yoga event registrants on dates of the workshop.

20% off all smoothies and juices for all yoga event registrants on dates of the workshop.

$3.50 for any coffee or tea for all yoga event registrants on dates of the workshop.
To register, kindly click on the "Register Now' button below, contact our studio or email to events@pure-yoga.com