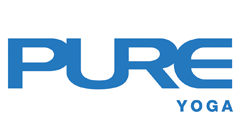 Workshops
The Empowered Yogi: 300-Hour Advanced Teacher Training with Marysia Do
Introduction


Find a clearer and more sophisticated expression of your unique voice as a yoga teacher in this advanced yoga teacher training. From the bottom of her soul, Marysia believes that each yogi who is drawn to teaching has something special and unique to offer their students and she will fight for you to gain greater access to your distinctive wisdom and gifts. She is also firm in her belief that learning can be a celebratory experience, so get ready for a great time!
In three modules of 100 hours each, you will develop your professional practices, which, in turn will increase your confidence and intuition. In addition to acquiring greater awareness about anatomy, philosophy and branding, you will also gain many subtle yet significant skills that make you a teacher that people wish to learn from. Upon completion, you will be more perceptive, present and creative. We can't wait to meet you and share this journey with you!
For full details, please visit http://hk.pure-yoga.com/en/hongkong/teachertraining/300hrsmarysia/index.php
About Marysia Do
Marysia Do has cultivated a global reputation as the meticulous, encyclopaedic teacher of teachers. After studying yoga and receiving her masters in Traditional Chinese Medicine in Los Angeles, she moved to Singapore where she spent years teaching and studying in Asia, Australia and in the Middle East. Her style is unconventional, safe and effective in its power to magnify your capabilities both inside and outside the yoga classroom.
Marysia's approach is famously pragmatic in its integration of both innovative and traditional postures. As beautiful as tradition is, in order to be truly present we must learn to let go. There is no "right and wrong" in the pursuit of wisdom. Marysia believes that everyone driven to teach yoga has something that is special and distinctive to offer. Her Teacher Trainings are perfect for teachers looking to find a clearer and more sophisticated expression of their own unique voice!
Terms and Conditions
Terms & Conditions
Photos and videos may be taken, solely for Pure marketing purposes.
Application
Please complete an online application form or email us to apply. You will be notified by email within 3-5 days of its approval along with a Welcome Letter outlining payment procedures and further details. If your application is approved, an initial non-refundable deposit of $5,000 must be paid within a week. Application is NOT required for Morning Intensives. Please register at studio reception upon approval of application.
Early-Bird Discount
Early-Bird Price: Application sent in on or before 31 December 2019.
Regular Price: Application sent in starting from 1 January 2020.
Refunds/Cancellation
• No refund or credit will be given for cancellation starting 1 January 2020.
• All refunds are subject to a 10% processing fee that will be deducted from your refund.
Minimum Students
This programme requires a minimum of 20 students
Maximum Students
We accept a maximum of 40 students
Healthy-licious juice cleanse offer from nood food
• $200 discount on nood food 3-Day juice cleanse for all yoga event registrants on training dates. Ask nood food staff at your training location for details.
• 10% off all nood food items for all yoga event registrants on dates of the training.
Special offer from Pure Apparel:
• 20% off all Pure Apparel retail products for all teacher training registrants.
Enquiries:
For enquiries, please email teachertraining@pure-yoga.com
Pure Yoga Peninsula Office Tower
14/f The Peninsula Office Tower
18 Middle Road
Tsim Sha Tsui
T 8129 8800
*If there is any discrepancy between the printed and web versions, the web version shall prevail.