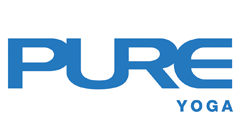 Workshops
Blissful Bali: An Immersive Yoga Retreat with Stanley Lim
Unplug from city-living – we warmly welcome you to join Stanley in his first ever Pure Yoga Retreat in Ubud, Bali! Nestled in natural beautiful landscapes, this is where traditional and well-beloved Balinese culture is embraced. Ubud's unique ecosystem and genuine culture also make it an ideal retreat location to practise wellness and mindfulness. Indulge in a few days of well-deserved self-love, and witness a recharged and rejuvenated you thereafter!
Each day, Stanley will lead a series of yoga classes, from therapeutic sound-healing sessions to invigorating Yin & Yang practices. There are also abundant activities to do, either together as a group or within your own preferred arrangements. Come alone or with your friends / partner, but definitely leave with newfound friendships and an unforgettable yoga experience. It's time to treat yourself and bask in positivity!
We will be staying at BeingSattvaa, a luxury eco-friendly all-vegetarian resort set amidst the famed rice fields of Tegallalang, fringed by rice paddies on one side and a rainforest on the other. The resort blends Eastern wisdom and sensibilities with modern teachings to create a unique, contemporary experience for the mind and body. The resort boasts impeccable service and tastefully designed rooms and facilities - wake up to the serenity of lush surroundings and lovely sounds of nature, and be nourished by lovingly prepared meals!
For full details, and to register: http://sg.pure-yoga.com/en/singapore/retreat/blissfulbali/index.php
Terms and Conditions
Photos and video may be taken, solely for Pure marketing purposes.
Application
Please complete an online application form or email us to apply. You will be notified by email within 3-5 days of its approval along with a Welcome Letter outlining payment procedures and further details.
Tax:
Please note prices includes 7% GST.
Early-Bird Discount
Early-Bird Price: Application sent in on or before 22 August 2019.
Regular Price: Application sent in starting from 23 August 2019.
Refunds/Cancellation
No refund or credit will be given for cancellation starting 22 August 2019.
All refunds are subject to a 10% processing fee that will be deducted from your refund.
This retreat requires a minimum of 13 participants.
Visa Entry & Requirements:
• Please comply with all visa and health requirements of Indonesia.
• Pure is not liable for any illness, delays or costs resulting from your failure to meet these requirements.
• Please ensure that your passport is valid for at least 6 months from the day you arrive in Indonesia.
Special offer from Pure Apparel and nood food:
• 20% off all Pure Apparel retail products for all yoga event registrants on month of the event.
• Up to 20% off all nood food products in week prior to and after the event.
• This promotion cannot be used in conjunction with any other offer or promotion.
• This promotion is non-transferable and non-refundable

Terms & Conditions:
< The organiser of this retreat is Global Travel Ltd.>
<The co-organiser is Pure (Travel) Ltd. >
<The resort is BeingSattvaa Ubud Bali>
*If there is any discrepancy between the printed and web versions, the web version shall prevail.