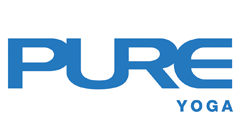 Workshops
Incredible India: New Delhi Retreat with Pankaj Rana
Come fall in love with the culturally rich and beautiful New Delhi! Steeped in history yet overflowing in vibrant modern life, Delhi is a truly unique destination with the perfect blend of historic grace and modernity.
There are an abundance of activities and experiences to enjoy, from visiting a 7th Wonder of the World to exploring Delhi's diverse culinaryparadise. Pankaj warmly invites you to discover the sights and sound of New Delhi in tandem with carefully planned daily yoga practices to start and end your day wonderfully!
We will be staying at The Ocean Pearl Retreat, New Delhi. With its location and sylvan surroundings, the resort is an experience in luxury with spacious rooms, impeccably groomed lawns, grand banquet halls, and hospitable staff to pamper you. Nestled in the divine neighbourhood of the famous Chattarpur Temple, The Ocean Pearl Retreat is also just 6km from Qutub Tower – a 12th century monument. Boasting a tranquil ambience outside complemented by lavish interiors, The Ocean Pearl Retreat is a sprawling property that will makeevery occasion a beautiful remembrance.
For full details and to register, kindly visit: http://sg.pure-yoga.com/en/singapore/retreat/incredibleindia/index.php
Terms and Conditions
Photos and video may be taken, solely for Pure marketing purposes.
Application
Please complete an online application form or email us to apply. You will be notified by email within 3-5 days of its approval along with a Welcome Letter outlining payment procedures and further details.
Tax:
Please note prices includes 7% GST.
Early-Bird Discount
Early-Bird Price: Application sent in on or before 25 August 2019.
Regular Price: Application sent in starting from 26 August 2019.
Refunds/Cancellation
No refund or credit will be given for cancellation starting 25 August 2019.
All refunds are subject to a 10% processing fee that will be deducted from your refund.
This retreat requires a minimum of 13 participants.
Visa Entry & Requirements:
• Please comply with all visa and health requirements of India.
• Pure is not liable for any illness, delays or costs resulting from your failure to meet these requirements.
• Please ensure that your passport is valid for at least 6 months from the day you arrive in India/.
Special offer from Pure Apparel and nood food:
• 20% off all Pure Apparel retail products for all yoga event registrants on month of the event.
• Up to 20% off all nood food products on week prior and after the event.
• This promotion cannot be used in conjunction with any other offer or promotion.
• This promotion is non-transferable and non-refundable

Terms & Conditions:
< The organiser of this retreat is Global Travel Ltd.>


*If there is any discrepancy between the printed and web versions, the web version shall prevail.