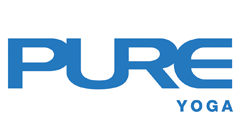 Workshops
50-Hour Yoga Therapy Immersion with Arun Rana
Only 4 more spots available.
To register, kindly click on the "Register Now' button below, contact our studio or email to events@pure-yoga.com
Yoga therapy empowers individuals in achieving improved overall health and wellness through carefully tailored yoga asanas appropriate for different body types, self-care tools, anatomy know-hows, pranayama and mindfulness practices, as well as lifestyle modifications. This field of yoga can help reduce and/or manage a wide variety of ailments and health conditions, hence improving the recipient's bodily functions. It is a fulfilling and well-designed practice aimed at embracing differences and deepening one's yoga journey.
Yoga Therapy is essentially the path that leads to healing, as well as a way to reach balance and harmony of mind and body through understanding yoga's primary goal: awakening the Spirit – our essential nature.
Topics include:
Applied anatomy for therapeutic yoga

Developing a holistic model for therapeutic yoga, incorporating Vayus and Chakras

Understanding postural assessment: therapy and practice

Asana modifications and sequencing for different needs

Application of tailored yoga practices to alleviate certain health conditions

Applicable Pranayama and Meditation exercises

Understanding athletic injuries, stress-related illnesses, wrist issues

Focus will also be given to ailments of the lower back, tight hips, knee, shoulder and neck problems (migraines, frozen shoulder and sciatica)

Learn how to plan a sequenced private / group class

Learn the concepts behind tailoring a unique Therapy session for yourself or someone else

Learn the multi-tiered benefits of Yoga Therapy
Open to all levels. Highly encouraged for past graduates (new concepts will be covered).
14 & 15 September
Saturday & Sunday
8:30am to 6:30pm
20-22 September
Friday – Sunday
8:30am to 6:30pm
Full 50-Hour Immersion
Pure Cardholders: S$1,120 (Early-bird 20% Discount, register by 31 Aug)
Non-Pure Cardholders: S$1,260 (Early-bird 10% Discount, register by 31 Aug)
Regular Pricing: S$1,400
30% Off Regular Price for past graduates of Pure Yoga Teacher Training / CETs.
A Certificate of Completion will be awarded to students who have completed the programme.
Terms and Conditions
Photos and video may be taken, solely for Pure marketing purposes.
Please note prices include 7% GST
Early-bird Discount ends 31 August 2019. Please see above for listed prices.
Payment must be made 48 hours after registration, otherwise Pure Yoga reserves the right to release your mat to the next registrant waiting-in-line.

No refund or credit will be given for cancellation starting 31 August 2019.

All refunds are subject to a 10% processing fee that will be deducted from your refund.

Pure Yoga reserves the right to cancel the training as it sees fit, without any compensation made to the registrant other than refund of payment.
Special offer from Pure Apparel and nood:
20% off all Pure Apparel retail products for all yoga event registrants on dates of the workshop.

15% off all nood food items for all yoga event registrants on dates of the workshop.

20% off all smoothies and juices for all yoga event registrants on dates of the workshop.

$3.50 for any coffee or tea for all yoga event registrants on dates of the workshop.
To register, kindly click on the "Register Now' button below, contact our studio or email to events@pure-yoga.com