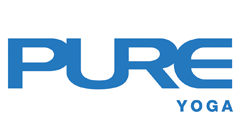 Continuing Education
Meridian Yoga Therapy Certification – Level 1 with Rose Erin Vaughan
Online training via Zoom
About Rose Erin Vaughan
Rose Erin Vaughan is an experienced Acupuncturist, Myofascial Trigger Point Therapist, Yoga Teacher, and Anatomy Specialist. Her extensive training in a variety of modalities, techniques, sciences and philosophies has helped her to establish a contemporary and unique approach to heal her clients on an individualised basis in New York City. She is the author of 2 books on energy anatomy and yoga. She currently teaches Yoga classes in NYC and worldwide and runs a Yoga teacher training.
What is Meridian Yoga Therapy (MYT)?
In modern times, much of our physical pain comes from problems in the mind and emotions. Ancient philosophies like Yoga and Chinese medicine are sophisticated systems that offer maps of the body, mind and soul, a different kind of anatomy that acknowledges the physical as well as the emotional. Even in modern culture, the heart is known not only as an organ that pumps the blood, but also as the source of love and compassion – a connection to the divine and other. The techniques of these two systems were designed as both physical medicine and tools for spiritual development.
Meridian Yoga Therapy (MYT) is a modern synthesis of these two ancient systems. MYT techniques work in the same way that Yoga asana works – relying on the connection between the physical, emotional and spiritual. Like Yoga asana, MYT uses physical methods to ease the flow of energy through the subtle channels and release muscle tension, joint pain, headaches, digestive issues, anxiety, depression, etc. Meridian Yoga Therapy is a healing modality that can be applied to oneself or others. This system is based on the 8-limbed Yogic principles and informed by the Traditional Chinese Medicine meridian system of points and pathways. MYT techniques can be used within Yoga classes. It is our belief that in serving others, we can heal ourselves also.

Accredited by AADP (American Association of Drugless Practitioners)
In this course you will learn:
12 Organ Meridians
3 Main Spiritual Channels
7 Main Chakras
5 Elements and 5 Spirits
Intro to Trigger Point Theory and Application
Physical Anatomy and Disease Processes
Intro to MYT Techniques and Practice: Meridians and Organs
Healing Techniques and Tools: GuaSha, Cupping, Moxa
Daily Yoga Asana, Pranayama & Meditation
Powerful Mantras for Healing and Self-Realisation
Schedule & Description
How to get certification
Attend all classes of the 4-day intensive. If you have to miss any class, let us know and we can arrange for you to make up the material missed.
Pass the final written exam and practicum that will be given on the last day of the course. If needed, you may retake the exam.
For each session, you will need to complete the Client Interview Form, Treatment Plan Form, and then have the person complete the Feedback Form. You will scan the completed forms and email to scienceofselfnyc@gmail.com
MYT Level 1 Certificates will be emailed to students after Teacher approval.
After certification, you will be listed on our website as a Level 1 Certified MYT practitioner.
Online Daily Schedule:
5-8 December,2020 (35 hour Lecture)
7:30am-5:30pm
One hour lunch break

12-13 December,2020 (10 hours hands on practice) (Asia Standard Tower)
7:30am – 1:00pm
Half hour lunch break


One assistant during the workshop
This is a Yoga Alliance Continuing Education Course!
45 Hours Yoga Alliance Continuing Education Units
Yoga Alliance Continuing Education Provider
5-13 December
All Sessions
Super Early-Bird Discount! HK$5,580 (ends 1 September!)
Both PURE Cardholders and Non-PURE Cardholders
(PURE Cardholders) Early-bird 20% discount: HK$6,975 (ends 31 October) 
(Non-PURE Cardholders) Early-bird 10% discount: HK$7,846 (ends 31 October)  
Regular Price: HK$8,718
35 hour lecture:
5-8 December
7:30am-5:30pm
(PURE Cardholders) Early-bird 20% discount: HK$4,240 (ends 31 October)
(Non-PURE Cardholders) Early-bird 10% discount: HK$4,770 (ends 31 October) 
Regular Price: HK$5,300
10 hours practice:
12 -13 December
Each Day: 7:30am-1:00pm
(PURE Cardholders) Early-bird 20% discount: HK$2,780 (ends 31 October ) 
(Non-PURE Cardholders) Early-bird 10% discount: HK$3,127 (ends 31 October) 
Regular Price: HK$3,475
Photos and videos may be taken, solely for PURE marketing purposes. 
Early-bird 20% Discount:     
Super Early-bird Discount ends 1 September 2020. 
Early-bird Discount ends 31 October 2020.
Please see above for listed prices.
Refunds/Cancellation:    
No refund or credit will be given for cancellation starting 31 October 2020.
All refunds are subject to a 10% processing fee that will be deducted from your refund.
Special offer from PURE Apparel:
20% off all PURE Apparel retail products for all yoga event registrants on dates of the workshop.
Healthy-licious juice cleanse offer from nood food:
$200 discount on nood food 3-Day  juice cleanse for all yoga event registrants on workshop dates. Ask nood food staff at your workshop location for details.
10% off all nood food items for all yoga event registrants on dates of the workshop. 
To register, please contact yoga studio or see reception.