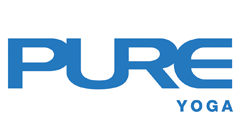 Teacher Training
Transformation: Unveil the Teacher Within with Samrat Dasgupta
TRANSFORMATION: The aim of this course is to elevate the existing level of one's yoga practice by exploring a completely new juncture and learning the perspective of a teacher's vision – yes, the hidden teacher inside us! This training is more than merely changing yourself, it is also about embracing newfound knowledge and embedding new habits into your daily lives. This course is designed for aspiring students and teachers who are seeking a path of personal transformation and lifting it to a new level. Three Pillars
This programme has three major pillars, namely - Yoga Philosophy, Asana Practice and Teaching Methodology & Practicum.
Yoga Philosophy is the study of the history, origin, scriptures, science and theory of yoga.
Asana Practice is not only about the physical training and practice of postures but also the study of human anatomy, human physiology, alignment, adjustments, key principles of asana practice and more.
Last but not least, Teaching Methodology & Practicum focuses on the knowledge and techniques required as a yoga teacher when framing and conducting an on-the-mat class as well as when maintaining a long-term off-the-mat student-teacher relationship.
In general, this programme is about learning through practice and strongly adheres to an experiential approach to learning. The programme involves developing discipline through practices and rituals to discover a deeper understanding of who you are to find your dharma (righteous conduct) through yoga and its influence on your spiritual development as a lifetime journey and carrying it towards transforming others' lives. This programme is demanding, both emotionally and physically. This course is purposely spread over approximately 1.5 months during weekends and holidays, which will give students time to assimilate the information, their weaknesses and strengths, and to adapt to the necessary changes through revisions and embed the newfound knowledge in their daily lives.
At the end of the programme, students will walk away with a strong foundation in the philosophy of yoga, skills in adjusting postures, an ability to articulate instructions clearly, and the confidence to always uplift themselves and inspire others through their knowledge and teachings.
For full details, kindly visit http://hk.pure-yoga.com/en/hongkong/teachertraining/transformation2020/index.php