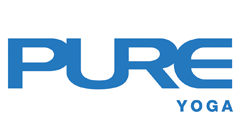 Teacher Training
Awakening: 200-hour Yoga Teacher Training with Amarjit Kumar
A practical guide to being a Yoga teacher
An experiential journey to enhance AWARENESS, KNOWLEDGE & EXPERIENCE
Building expertise and knowledge through learning how to teach can uplift individual understanding of yoga practice for physiological and psychological well-being.
Correct practice of the techniques requires proper understanding of the techniques' roots along with their correct execution. Learning a systematic teaching methodology that is consistent with human anatomy in the sequencing of postures and movements is key to safe and proper practice. Good sequencing skills enable physical balance in every part of the body; having a focused and open mind brings a balanced state of mental capacity.
Yoga calls for a holistic approach to Body, Mind & Spirit. The disciplines of yoga postures and meditation are closely linked and complement each other. Better understanding of the philosophical and practical aspects behind the practice of postures and meditation helps in maintaining a healthy, happy and sensible lifestyle. It enables knowing yourself and others better and may also enhance your interaction with others.
This teacher training course requires commitment and discipline, and you will benefit from:
Mastering the art, techniques and principles of Yoga
Being a well-rounded yoga teacher who understands the physical, physiological, psychological, and philosophical aspects of Yoga
For full details, please see http://hk.pure-yoga.com/en/hongkong/teachertraining/awakening/index.php