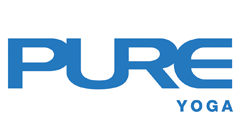 Teacher Training
Upeksha: Therapeutic Approach Teacher Training with Lawrence Pradhan
What does Upeksha mean? To step back and see the bigger picture to gain clarity, create spaciousness and move towards Truth
Zoom out and zoom in (Spanda)! Zoom out to have a broader perspective, then zoom in to connect our inner wisdom.

Upeksha Yoga is a bridge between you and your highest purpose. Igniting the fire and awakening the intelligence within is the objective of this programme. Building confidence by having the necessary tools to become a good teacher. With a strong focus on alignment, students will build on a solid foundation and good knowledge to have confidence in teaching beginner to intermediate classes and even one-on-one.

Weaving in philosophy so that the intelligence awakened in the physical body is interconnected with the spirit. Practising and teaching with intention, bringing focus and vision.



Asana:
• Learn a therapeutic/ alignment-based approach in teaching to encourage healing and maintain safety
• Become proficient in teaching beginner poses
• Understand variations of poses for a multi-level class
• Progress to teach an intermediate class
• Know your stuff: Key to becoming a confident teacher
• Become skilled in sequencing
• Clear verbal cues for alignments and effective physical adjustments

Anatomy and Physiology
• Introduction to Yoga anatomy
- Organs
- Muscular system
- Skeletal system
• Learn to keep the central line (spine) clear, alive, vibrant
• Learn how the muscular system enhances movement and health
• Learn all the major joints: Movements that go along with nature and against nature

Philosophy: Vision to understand and approach life
Develop an awareness of the philosophy of life
• Non-dualism

Ayurveda: Gateway to beauty and freedom (Balance Life)
• Understanding the five elements
- Space
- Air
- Fire
- Water
- Earth
• The three Doshas (Understanding the body type)
- Vata
- Pitta
- Kapha
• The Yoga Diet

Yogic Practices:
- Pranayama
- Bandhas
- Mudras
- Chakras
- Vayus
- Nadis

Teaching Methodology
• Get Into the Heart of Teaching
• Ethics of a Teacher
• The Art of Demonstration
• Establishing Your Teaching Voice
• Theming Classes
• Building Confidence
• Empowered Dialogue for Effective Teaching


Schedule

March - 7, 8, 14, 15,
May 30, 31
June 6, 7, 13, 14, 20, 21, 25, 27, 28
July 1, 4, 5, 11, 12, 18, 19, 25, 26
August 1
| | |
| --- | --- |
| 8:00 am – 10:00am | Morning Intensive (asana, pranayama, meditation) |
| 10:00am – 11:00am | Break |
| 11:00am – 1:00pm | Philosophy, Theory, Asana Clinic, Teaching Practice |
| 1:00pm – 2:00pm | Break |
| 2:00pm – 6:00pm | Philosophy, Theory, Asana Clinic, Teaching Practice |
Students who are interested in participating should bear in mind that this will be a physically and emotionally demanding programme. It will require a strong commitment and personal sacrifice, as well as the support of the student's primary support network. We emphasise that this programme may not be for everyone.

Interested students must:
• Have a deep desire to learn and personally explore the deeper dimensions of yoga
• Be free of major injuries going into the programme
• Have a coachable attitude
• Be fully committed and understand that 100% full attendance is required
• Be willing to forgo most other personal or professional commitments for the duration of the programme
Lawrence is a senior teacher at PURE Yoga and the founder of Upeksha Yoga, which means stepping back and seeing the bigger picture. Upeksha has been Lawrence's bridge between him and his highest intention. He believes that the Upeksha method will serve others in the same way, helping them to recognise their highest potential.

Lawrence teaches how to connect the biomechanic principles of alignment with qualities of the heart. It is a dynamic and therapeutic approach that aligns with spaciousness, strength and softness.

Lawrence's classes are energetic, fun, dynamic and challenging. He incorporates Tantrik Non-dual philosophy by encouraging students to pause, soften and remember the strength of their spirit. From this remembrance, the practice becomes a celebration of their innate goodness.

QUALIFICATIONS & CERTIFICATIONS
• 6-month Non-dual Shaiva Tantra Philosophy Course – Christopher Wallis (Hareesh), 2016
• Yoga Philosophy Teacher Training Yoga Philosophy and Meditation – Carlos Pomeda, 2008-2015
• Therapeutic Teacher Training – Martin Kirk, 2012
• Master Intensive Training, Master Immersion Training – John Friend, 2012
• Therapeutic Teacher Training, Immersion I,II,III, Intensive Teacher Training, Intensive Studies, Tricara Immersion – Ross Rayburn, 2010-2015
• Immersion Training – Patrick Creelman, 2009
• Absolute Hot Yoga Teacher Training, 2007
• Foundation Teacher Training – Patrick Creelman, 2007
Tuition


 


Super Early-Bird Prices:
Register NOW
until 31 December

 

Early-Bird Prices:
Register NOW
until 31 January

 

Regular Prices:
Register from 1 February onwards

 

Full Training
7 March – 1 August
HK$28,800
HK$32,400
HK$36,000
Full Morning Intensive 25-day Package


HK$6,400

Morning Intensive 5-day Package
Choice of dates must be confirmed at time of registration
HK$1,600
Single Morning Intensive
Choice of date(s) must be confirmed at time of registration
HK$400

Special Discount
For Upeksha graduates

50% off for Full Morning Intensive and 5-day Package
Photos and video may be taken, solely for PURE marketing purposes.

Application
Please complete an online application form or email us to apply. You will be notified by email within 3-5 days of its approval along with a Welcome Letter outlining payment procedures and further details. Application is NOT required for Morning Intensives. Please register at studio reception.

Early-Bird Discount
Early-Bird Price: Application sent in on or before 31 December 2019.
Regular Price: Application sent in starting from 31 January 2020.

Refunds/Cancellation
• No refund or credit will be given for cancellation starting 1 February 2020.
• All refunds are subject to a 10% processing fee that will be deducted from your refund.

Minimum Students
This programme requires a minimum of 10 students.

Healthy-licious juice cleanse offer from nood food
• $200 discount on nood food 3-Day juice cleanse for all yoga event registrants on training dates. Ask nood food staff at your event location for details.
• 10% off all nood food items for all yoga event registrants on dates of the training.
Special offer from PURE Apparel:
• 20% off all PURE Apparel retail products for all teacher training registrants.

Enquiries:
For enquiries, please email teachertraining@pure-yoga.com

PURE Yoga MC5

*If there is any discrepancy between the printed and web versions, the web version shall prevail.