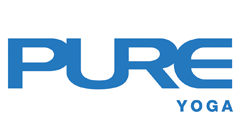 Retreats
Foundations of Flight: Yoga Retreat with Yen & Sheryl
For full details and to register, kindly visit: http://sg.pure-yoga.com/en/singapore/retreat/foundationsofflight/index.php
Go upside down on the Island of Gods with Yen & Sheryl! Experience 4 days and 3 nights of beachfront island living with a community of inversion addicts!
Expect a morning vinyasa class and an evening inversion clinic where you will learn:
Anatomical knowledge of shoulders and core in inversions

Alignment and movement patterns to help you safely get into and out of inversions

Effective takeaway drills for home practice
Yen and Sheryl have learnt inversions from gymnasts, hand balancers, circus artists and other yoga teachers, and are equipped to help you gain more confidence in going upside down. They have planned a well-rounded curriculum to develop understanding of your body when inverted, and will create a safe and enjoyable environment for you to explore the limits of your practice.
We will be staying at Hotel Komune Resort and Beach Club, which overlooks the world-famous Keramas surf break on Bali's East Coast. With its pristine volcanic beach, this 4-star beachfront Bali resort offers a wonderful experience of spending leisure time in a natural luxury resort. Hotel Komune Resort and Beach Club was voted in the top 5 in Asia and comes with a range of relaxing amenities, such as a beachfront pool, a beachfront club and an in-house spa. We will also get to enjoy daily yoga practices under the pavilion that overlooks the ocean!