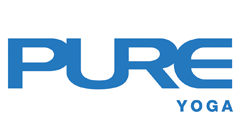 Workshops
Gateway to Holistic Wellness: Hoi An Yoga Retreat with Henry Phua
Escape from your bustling city life routine and treat yourself to a well-deserved holistic wellness getaway with Henry in Hoi An, Vietnam!
Henry has planned a series of daily yoga sessions designed to unite both the 'Yin' and 'Yang' aspects of yoga, complemented with the benefits of Sound Healing. Begin your morning with an invigorating Yang-style practice while soaking up the sun. It will be an absolute joy to start the day with Yang-based postures & Pranayama exercises amidst the lush greenery and experience a sense of rejuvenation as fresh air increases one's energetic field, clears the mind and revitalises the body. The healing vibrations of singing bowls, accompanied by the soothing sounds of nature, promotes deep relaxation and allows your focus and intention for the day to be drawn deep into your subtle self.
Evening indoor sessions will be comprised of therapeutic Yin-based practices that focus on harmonising the meridian system, promoting healthy Qi flow, and releasing physical and mental tension. This enhances the parasympathetic nervous system and strengthens positive attitudes such as compassion, contentment and self-acceptance. The healing practice culminates with a sound bath session, where brainwave entrainment enhances the central nervous system to improve immunity and lymphatic circulation, and increases the oxygenation of the blood cells that are important for self-healing.
Apart from beneficial daily yoga practices, there are abundant activities that one can enjoy such as exploring the beautiful Hoi An town (a UNESCO World Heritage Site), visiting the various markets, savouring a wide selection of delectable local cuisine, kayaking, fishing, cooking classes, cycling and many more! Additionally, spa sessions or day tours to nearby attractions such as Cham Island, Marble Hill and Bana Hill can also be arranged.
Terms and Conditions
Photos and video may be taken, solely for Pure marketing purposes.
Application
Please complete an online application form via the link above to apply. You will be notified by email within 3-5 days of its approval along with a Welcome Letter outlining payment procedures and further details.
Tax:
Please note prices include 7% GST.
Early-Bird Discount
Early-Bird Price: Application sent in on or before 5 January 2020.
Regular Price: Application sent in starting from 6 January 2020.
Refunds/Cancellation
No refund or credit will be given for cancellation starting 5 January 2020.
All refunds are subject to a 10% processing fee that will be deducted from your refund.
This retreat requires a minimum of 10 participants.
Visa Entry & Requirements:
Please comply with all visa and health requirements of Vietnam.
Pure is not liable for any illness, delays or costs resulting from your failure to meet these requirements.
Please ensure that your passport is valid for at least 6 months from the day you arrive in Hoi An, Vietnam.
Special offer from Pure Apparel and nood food:
20% off all Pure Apparel retail products for all yoga event registrants on month of the event.
Up to 20% off all nood food products on week prior and after the event.
This promotion cannot be used in conjunction with any other offer or promotion.
This promotion is non-transferable and non-refundable

Terms & Conditions:
The organiser of this retreat is Global Travel Ltd.
The co-organiser is Pure (Travel) Ltd.
The resort is The KOI Resort & Spa
*If there is any discrepancy between the printed and web versions, the web version shall prevail.