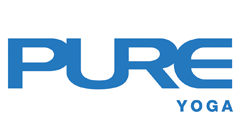 Retreats
Hot Yoga Retreat with Jacqueline & Jeanie
For full details and to register, kindly visit: http://sg.pure-yoga.com/en/singapore/retreat/absolutesanctuary/
Experience the exhilaration and satisfaction - take a break from city stress with Jacqueline and Jeanie, engage in sweaty and light-hearted Hot Yoga challenges at a gorgeous full facility retreat centre cum peaceful sanctuary in beautiful Koh Samui!
Jacqueline and Jeanie will be conducting workshop-style sessions to refine your knowledge and techniques in order to reap maximum benefits from the Hot 26 sequence. These 26 poses will be broken down in detail to highlight the proper alignment and techniques that will help progress your practice. In addition to Hot 26, you can also look forward to other styles of Hot Yoga classes for variety.
We will be staying at Absolute Sanctuary, one of the largest and most luxurious fitness and wellness resorts in Asia. They were awarded the Recognition of Excellence for 2018 in Asia and certificates in both Premium Quality Hotel and Premium Quality Yoga Retreat in 2018. You can look forward to top-notch accommodation and facilities including restaurants, spa, outdoor swimming pool, and well-equipped yoga studios.
What are you waiting for? Let's embrace the heat, sweat and detoxification benefits of Hot Yoga and leave the retreat feeling rejuvenated, refreshed and re-energised!