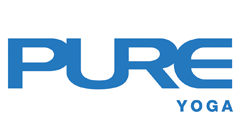 Workshops
35 Hour Restorative Yoga Teacher Training with Adelene Cheong
Training has been postponed till Sept 9 - 13.
To register, kindly click on the "Register Now' button below, or email to events@pure-yoga.com
(E-RYT / YACEP / SYT / BWY Teacher / Adv R&R® Trainer/ iRest® Yoga Nidra Level II / Yoga for the Special Child)

A practitioner, a student, a teacher and trainer of yoga... Adelene feels blessed to be on this path with many who seek love, peace and truth. Through yoga, Adelene reconnects to being truly integrated in life and all that it has to offer. Having been diagnosed with progressive S-curve scoliosis at age 13, some activities that were once limited have now been made more accessible in her life. Adelene enjoys horse-riding and scuba diving. She finds sanctuary in being intimate with nature, especially during all-season hiking.


Adelene has been and still is a long-time student apprentice to Judith H. Lasater (Senior Assistant) and Donna Farhi (Senior Associate), with whom she continues to study. She has deep gratitude towards all her teachers past and present who have supported her growth and finds inspiration in serving and sharing yoga through teaching.
To 'rest', to 'relax' and to 'restore' is a natural vital process in our lives. Rest supports optimal physiological functioning and promotes healing and growth. During rest, one's autonomic nervous system switches from sympathetic-dominance to parasympathetic-dominance, regeneration and restoration is accelerated. Research has shown that relaxation and rest is essential to everyone of all ages and cultures, sizes and shapes.


Why practise Restorative Yoga?
To support health and vitality, an antidote to stress

To replenish moments of depletion and fatigue at every level

To live with capacity for greater awareness and equanimity

To offer the best version of ourselves to the world

Come and learn the science and art of Restorative Yoga, the skills to practise active relaxation. This training supports ample space and time for learning, reflection and integration. Whether your intention is to deepen personal understanding of restorative practices, to offer it to family / friends, or to teach and share this healing practice, there will be comprehensive coverage of both the theoretical and practical application of restorative yoga.
9 - 13 Sept 2020
9:00am to 5:00pm daily


This comprehensive training offers 35 hours' study and practice of:
Fundamental Restorative Poses: Alignment, Energetic expression, Emotional and Psychology of each pose

Physiology of relaxation, and the Autonomic Nervous System

Continuum of consciousness

Relaxation skills / tools

Sensory & somatic intelligence

Sequencing a practice

Variations to adapt and modify, creative use of props

Teaching skills and ethics

Adjustments and touch

Self-Practice, Group vs One-to-one Practice

Five Koshas (Physical, Energetic, Emotional, Mental, Pure Being)

The process of reflection and integration
https://www.adelenecheong.com/relax-and-restore-immersion-level-1.html
Full Training
Pure Cardholders: S$764 (Early-bird 20% Discount, register by 20 Aug)
Non-Pure Cardholders: S$860 (Early-bird 10% Discount, register by 20 Aug)
Regular Pricing: S$955
Post Training (Optional)
Kindly refer to http://www.adelenecheong.com/relax-and-restore-immersion-level-1.html
Terms & Conditions
Photos and video may be taken, solely for Pure marketing purposes.
Tax:
Please note prices include 7% GST
Early-bird 20% Discount:
Early-bird Discount ends

20 August 2020

. Please see above for listed prices.
Refunds/Cancellation:
Payment must be made 48 hours after registration, otherwise Pure Yoga reserves the right to release your mat to the next registrant waiting-in-line.

No refund or credit will be given for cancellation starting

20 August 2020

.

All refunds are subject to a 10% processing fee that will be deducted from your refund.

Pure Yoga reserves the right to cancel the training as it sees fit, without any compensation made to the registrant other than refund of payment.
Special offer from Pure Apparel and nood:
20% off all Pure Apparel retail products for all yoga event registrants on dates of the training.

15% off all nood food items for all yoga event registrants on dates of the training.

20% off all smoothies and juices for all yoga event registrants on dates of the training.

$3.50 for any coffee or tea for all yoga event registrants on dates of the training.