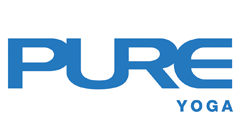 Teacher Training
Creative Yogis – 95-Hour Children's Yoga Teacher Training with Karen Wightman
For registration and full details: http://sg.pure-yoga.com/en/singapore/teachertraining/creativeyogis_sg2020/index.php
Are you someone who recognises the fast-paced world we are living in and the impact it is having on the health and well-being of children and teens?
Would you like to make a positive difference by empowering children of all ages to be able to manage stress, stay calm, be confident and build emotional resilience?
Creative Yogis is a Registered Children's Yoga School (RCYS) & Continuing Education Provider approved by Yoga Alliance.
Karen Wightman is super passionate, dedicated and humbled to serve as a yoga & mindfulness educator supporting and celebrating the uniqueness of each child at every age. She would love the chance to guide YOU to confidently teach all ages and abilities appropriately, safely and meaningfully in a variety of settings. Study and certify to become an inspiring, engaging, playful and creative 'Registered Children's Yoga Teacher'(RCYT) making a positive difference in children's and youth's lives.
Why Choose this Training?
This 95-hour Children's Yoga Teacher Training (RCYT) is a fully comprehensive and experiential learning programme crafted with the perfect balance of theory, embodied practice and discussions. Both fun and informative, the training is facilitated in a relaxed atmosphere that inspires optimum learning.
Yoga Alliance Registered Yoga Teachers (RYT200) will be further eligible for the specialty designation as a RCYT upon the completion of the course and additional requirements. Please note that the modules are also open for drop-in and may be completed at any of the locations, allowing for greater flexibility and a pace that suits you. If you do wish to attend individual modules only, these hours can still be counted as Continuing Education Training (CET) Hours for Yoga Alliance RYTs.
"Karen is a true yogi. Her purity of intent, expertise, knowledge and experience in the specialist field of teaching kids yoga is evident in her teacher training workshops. Not only is she an encyclopedia and authority in her field, she emanates great positive energy to inspire all those around her. It was an honour to be part of her workshop in Singapore and she is doing very important work for the next generation."
Who can join?
If you have a passion and a desire to share the benefits of yoga and mindfulness with children, teens and families, then this training is for you. Whether you are a yoga teacher, trainee, practitioner or educational professional, this training offers continuing education. Health-care professionals, therapists, social workers and child psychologists can find inspiration and techniques to share in the workplace. To our very special parents and grandparents – I invite you to join and discover how to bring yoga play and mindfulness into your children's lives as a way to enrich and nourish your time together in creative and health-orientated ways. It is not essential but recommended that you have at least one year of personal practice that informs a basic understanding and experience of the fundamental yoga poses.