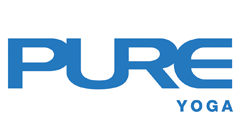 Workshops
3 Day Yoga Anatomy Workshop with Leslie Kaminoff
To register, kindly click on the "Register Now' button below, or email to events@pure-yoga.com
About Leslie Kaminoff
Leslie Kaminoff is a yoga educator inspired by the tradition of T.K.V. Desikachar. He is an internationally recognised specialist with four decades' experience in the fields of yoga and breath anatomy. He leads anatomy and yoga methodology workshops for many of the leading yoga associations, schools and training programmes in the world. Leslie's book Yoga Anatomy (co-authored with Amy Matthews) sold out its first print run of 19,000 within one month of its June 2007 release and has been a top-selling yoga book on Amazon ever since. The book went into 12 printings before the newly-revised second edition of Yoga Anatomy was released on 31 October 2011, now with well over half a million copies in print and translations into 23 languages.
Workshop Description and Schedule
Session 1 - Yoga Anatomy of Body, Mind & Breath
26 June (Friday), 6:00pm to 9:00pm
Yoga can be described as integration of body, mind and breath. Leslie's teacher, T.K.V. Desikachar, stated that without the breath there is no yoga. Join Leslie for this introduction to the basics of the anatomy, physiology and neurology of yoga practice. Lecture, audio-visual material, led practice and interactive enquiry included. This can be taken as a standalone session or as part of the weekend workshop. All levels of experience (including beginners) are welcome.
Session 2 - Introductory Principles of Breath-Centred Practice
27 June (Saturday), 9:00am to 12:00pm, 1:30pm to 4:30pm
9:00am to 12:00pm
Breath-Centred Yoga in the tradition of Krishnamacharya and Desikachar, and Demystifying the Bandhas
In this highly interactive experiential session, Leslie will introduce the distinctive breath-centred teachings of Krishnamacharya and Desikachar from a historical, scholarly and anatomical perspective while leading participants into a progressively deeper understanding of the vital forces at work in the human breathing mechanism during yoga practice.
Details of breath sequencing, coordination with movement and spinal action are some of the elements that comprise the topic of bandha. Far from being a mystical practice, the good news is that we were immediately, implicitly learning bandhas when we first learned to coordinate breath and body movement. From this perspective, deepening our yoga consists of nothing more than uncovering our innate ability to find support and spaciousness through a breath-centred practice.
1:30pm to 4:30pm
Spinal range of motion, including forward and backward bending practices
In Sanskrit, the back of the body is referred to as "Paschima" meaning "West" – therefore Paschimottanasana is the practice of elongating the posterior line of the body's myofascia. Unfortunately, some of the most common alignment instructions that are given in forward bending do not produce an evenly distributed lengthening of these structures, resulting in a perpetuation of chronic tightness in the very areas the poses seek to release. Is backbending about moving backwards in space or is it about changing the shape of the spine? What role does the breath play in entering into and remaining in these challenging poses? How we answer these fundamental questions will determine our goals and experiences when we practise backbending.
In this fun and informative workshop, we will explore the definition of forward and backward bending from the viewpoint of the body's full range of anatomical possibilities – from world-class contortionists to average citizens. We will also practise several key asanas and vinyasas that will permit us to use the breath in a variety of creative ways to enhance and deepen the opening of our bodies to these beneficial shapes.
Session 3 - Promoting Healthy Yoga Practice
28 June (Sunday), 9:00am to 12:00pm, 1:30pm to 4:00pm
9:00am to 12:00pm
Re-imagining alignment
Leslie will rely on students to bring questions about their own asana practice and teaching language. He will promote an experimental, experiential atmosphere of enquiry regarding the teaching of alignment, safety, and effective cueing of asana.
An exploration of the uniqueness of human structure will lead to the understanding that "asanas don't have alignment – people have alignment". Starting with clear, simple principles that govern musculoskeletal function, Leslie will help you put your asana on a solid foundation – literally from the ground up (and from your head down).
Topics include:
The fundamental importance of proprioception and interoception

Functional principles of alignment

Breath-centred, anatomically-based cueing

The relationship of bandha to support and movement

Why instructions like "tuck your tail," "lengthen your spine," "square your hips" may be doing more harm than good, and what kind of language to use instead

The use of gazing (drishti) and imagery to foster increased neuromuscular integration

1:30pm to 4:30pm
Preventing and healing injuries
Injuries can occur when we provoke too much movement from too few places, whereas healthy movement is well-distributed. This is the principle that we will explore as we draw from the histories, injuries and concerns of workshop participants to identify and address the most common sources of stress in their yoga practice.
Working with the group and individually with selected participants, we will experiment with practical modifications to asana, the creative use of breath, language and imagery, and simple hands-on adjustments. This is Leslie's opportunity to re-create the context in which he learned the one-on-one application of yoga from his teacher, T.K.V.Desikachar.
Tuition
Full Workshop Series
Pure Cardholders: S$540 (Early-bird 20% Discount, register by 15 Mar)
Non- Pure Cardholders: S$608 (Early-bird 10% Discount, register by 15 Mar)
Regular Pricing: S$675
Session 2 or 3 Only
Pure Cardholders: S$240 (Early-bird 20% Discount, register by 15 Mar)
Non- Pure Cardholders: S$270 (Early-bird 20% Discount, register by 15 Mar)
Regular Pricing: S$300
Session 1 Only
Pure Cardholders: S$128 (Early-bird 20% Discount, register by 15 Mar)
Non- Pure Cardholders: S$144 (Early-bird 20% Discount, register by 15 Mar)
Regular Pricing: S$160
Terms & Conditions
Photos and video may be taken, solely for Pure marketing purposes.
Tax:
Please note prices include 7% GST
Early-bird 20% Discount:
Early-bird Discount ends

15 March 2020

. Please see above for listed prices.
Refunds/Cancellation:
Payment must be made 48 hours after registration, otherwise Pure Yoga reserves the right to release your mat to the next registrant waiting-in-line.

No refund or credit will be given for cancellation starting 15 March 2020.

All refunds are subject to a 10% processing fee that will be deducted from your refund.

Pure Yoga reserves the right to cancel the training as it sees fit, without any compensation made to the registrant other than refund of payment.
Special offer from Pure Apparel and nood:
20% off all Pure Apparel retail products for all yoga event registrants on dates of the training.

15% off all nood food items for all yoga event registrants on dates of the training.

20% off all smoothies and juices for all yoga event registrants on dates of the training.

$3.50 for any coffee or tea for all yoga event registrants on dates of the training.