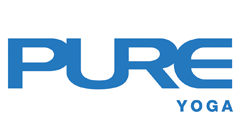 Retreats
Tropical Rejuvenation with Samrat Dasgupta
8-13 June
Taking time out to go on a yoga retreat in the paradise of Thailand is a beautiful gift that you can give yourself. It's an opportunity to reconnect to yourself, to deepen your yoga practice, to bond with like-minded people, and to nourish, restore and reset the body, soul and mind. This retreat programme is designed to provide complete wellness with an integrated yoga and functional fitness approach – offering activity and rejuvenation that cover all aspects of human functioning with dynamic and restorative yoga asana, meditation and breath, core strength and cardio workouts, combined with delicious and healthy food. Through twice-daily focused yoga classes and meditation, you will explore your true nature and walk away from the retreat feeling inspired to live authentically.
This yoga programme at Samahita Retreat (the "Resort") are organised by PURE (Travel) Limited ("PURE"), and all travel arrangements, reservations ticketing, package payments are made for and on your behalf by Connexus Travel Limited (Agent License No. 350001) ("Connexus Travel").
We were not interested in setting up a hotel or another resort. Thousands exist already. Our focus, unlike the hotel model, is not purely business. We believe some things are more important than the earning of revenue and making a profit. We believe in, and are excited about, offering you value and quality in space, place and activity – a truly healthy and clean choice of food, an environment where you can personally transform, and a set of tools and practices you can learn, bring home, and maintain that help your life and well-being. Ashrams and meditation retreats can offer this but there are usually excessive rules, specific dress codes, and a particular doctrine to be followed. At the same time, many hotels and resorts are jumping on the bandwagon to offer yoga without any expertise in the area. Who can trust that?
As a result of our extensive experiences in all these areas, our effort has been to help pioneer the retreat centre that provides clean, modern conveniences with high standards of hospitality whilst delivering authentic and genuine practices that help to both empower and transform people without any attached dogma.
https://samahitaretreat.com/
Private Room – 35sqm
Single or Double Occupancy
Queen Bed
En-suite bathroom
Private balcony
Semi-Private Room – 25sqm
Single Occupancy
Queen Bed
Shared bathroom with separate access from adjacent semi-private room
Private balcony
Shared Two-Bedroom Loft – 50sqm
Double/Twin Occupancy
Two bedrooms between split-level loft
Queen Bed
Shared bathroom
Private balcony
All Rooms include:
Celling fans, mosquito screen and air-conditioning
Writing desk, desk lamp and bookshelves
Lockable storage cabinet and a room safe
Hot water kettle, mugs, medium-size fridge
Built-in wardrobe with sufficient space for luggage
Facilities/ Services
Yoga Shala
Cycle studio
Fitness loft
Beachfront Lounge
Herbal steam room
Meditation garden
Private beach
Home-cooked food
  
Local Attractions/ Activities
Paddle boards
Kayaks
Snorkelling & local island boat trip
Beach walk
Temple walk
Night market
5 nights / 6 days: 8-13 June (Tuesday to Sunday)
Tentative Daily Schedule:
Day 1:
4:00pm – 5:30pm Introduction and Restorative Practice
6:00pm – 8:00pm Dinner Buffet
Days 2-5:
7:00am – 8:30am Morning Meditation, Pranayama and Asana Practice
9:45am – 1:00pm Brunch Buffet
1:00pm – 4:00pm Free Time, Activities*
4:00pm – 5:30pm Restorative / Yin / Yoda Nidra
6:00pm – 8:00pm Dinner Buffet
Day 6:
7:00am – 8:30am Morning Meditation, Pranayama and Asana Practice
8:30am – 9:45am Photo Shoot
9:45am – 1:00pm Brunch Buffet
Happy Departure
Samrat's practice began at the age of 7. After his second year of practice, Yoga drove him to continue his inculcation with higher motivational spirit. Samrat holds prestigious yoga titles like Yoga Jyoti, Yoga Saundarya, Yoga King, Yoga Shree, and eventually the acclaimed "Champion of Champions" award in the All-India Yoga Asana competitions in 1999. With years of practice, Samrat gradually realized that yoga is not merely limited to sport or an exercise to strengthen and lengthen – its greatest benefits are cultivating self-discovery and acceptance through its spiritual embrace. It's a science of healing oneself and attaining a state of mindfulness that eventually leads to positive actions and a person's growth in the ocean of universal energy. Teaching yoga for him is an honour of being able to share the gift of this holistic science with the world.
Samrat started his teaching career in Hong Kong in 2004. He has encountered many other teachers who have ushered him into his role of life with clarity and exposed him to the next level of spiritual development through practice. Samrat conducts teacher trainings, workshops, yoga conferences and retreats globally.
Samrat has devoted his life to the subject of yoga and is best known for his clear, precise and methodical teaching style that fuses the body's biomechanics with a balance of asana, pranayama and meditation. His tangible knowledge, curiosity and ability to transmit with openness ushers the integration of deeper consciousness to his students. Samrat paves the way for practitioners to nourish their physical and spiritual well-being, which has allowed them to evolve into successful yoga teachers working globally. Samrat's teaching style is based on functional anatomical alignment and breathe awareness. His belief is a complete practice that constitutes a still mind with clarity and consciousness in actions both inside and outside the yoga studio. His classes are accessible to practitioners of all shapes, ages and interests. Students can expect to explore their strengths, work on focus, and learn to find the hidden bliss that is the true nature of every being.
Inclusive of:
- 5 nights' accommodation, taxes and service charges
- Brunch and Dinner each full day
- Round-trip airport-resort transfer
- All yoga fees
- Optional activities: Temple Walk and Blat & Snorkelling Trip
PACKAGE PRICES WITHOUT AIRFARE:
All prices below are per person for 8-13 June (5 nights / 6 days)
Room Category

Early-bird (ends 31 March)

Regular Price

Private Room

Single Occupancy

HK$15,525

HK$17,250

Double Occupancy

HK$9,990

HK$11,100

Semi-Private Room

Single Occupancy

HK$14,085

HK$15,650

Shared Two-Bedroom Loft

Double/Twin Occupancy

HK$12,735

HK$14,150
Photos and video may be taken, solely for PURE marketing purposes.
Early-Bird 10% Discount:
Last day for Early-Bird Discount is 31 March 2021.
Refunds/Cancellation:
No refund or credit will be issued for cancellations starting from 1 April 2021.

A 10% package price administration fee applies to all refunds or cancellations.
Minimum Students This programme requires a minimum of 10 students.
We advise participants to book flights after minimum number has been met.
PURE Yoga will not be liable for any flight rebooking or cancellation fees incurred upon cancellation of retreat due to low enrolment.
Visa Entry & Requirements:
Please comply with all visa and health requirements of Thailand.

PURE is not liable for any illnesses, delays or costs resulting from your failure to meet these requirements.

Please ensure that your passport is valid for at least 6 months from the day you arrive in Thailand.
Travel Insurance:
Travel Insurance is not included in the package, therefore we highly urge you to arrange your own travel insurance.
Contact & Enquiries
Healthy-licious juice cleanse offer from nood food
$200 discount on nood food 3-Day juice cleanse for all yoga event registrants. Ask nood food staff at your event location for details.
Special offer from PURE Apparel:
20% off all PURE Apparel retail products for all yoga retreat registrants.
*Please refer here for the full terms & conditions