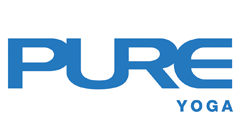 Teacher Training
PURE Air – Freedom and Light with TT Ho
Aerial Yoga helps practitioners to increase flexibility, develop strength and experience deep, full breathing. Working with gravity, students re-align and relax the body, enhance awareness and uplift the spirit.

Discovering how to work with the hammock as a teaching prop allows students to explore, refine and advance the asana practice. The hammock makes traditional asanas easier; simultaneously, the practice becomes deeper and more achievable as the weight of the body is either partially or fully supported by the fabric (hammock). Students can challenge themselves whilst also restoring, repairing and relaxing.

You will understand the benefits of working with the hammock – how it facilitates proper body alignment and physical release in different body parts. You will also learn how to create a fluid aerial yoga class and how to safely teach aerial yoga to others.

Completion of this course guarantees a certificate. You should feel confident in integrating the hammock into your teaching style and self-practice. It is recommended that graduates also enrol in a three-month mentorship programme to better equip themselves to teach comfortably and confidently.



Yoga Alliance Accredited School
Pure Yoga is a registered school with Yoga Alliance. Our teacher training programmes and teachers are internationally accredited, have exclusive recognition and qualify for the 200-hr & 300-hr Yoga Alliance Certification.
Yoga Alliance is an international governing board for yoga teachers and training programmes in the U.S. and globally. Graduates of our programme are automatically eligible to register as a RYT (Registered Yoga Teacher) with Yoga Alliance. Becoming a RYT means having a higher profile and gaining international recognition as a yoga teacher, attributes that many hiring studios look for.
Mission Statement
We offer this training in an effort to grow our community of committed yoga practitioners, empowering those who demonstrate dedication to a personal practice, by sharing the knowledge, skills and tools we have learned so they too can start teaching yoga.
We intend to guide trainees toward a healthy self-confidence, while at the same time invoking in them a sense of humility and excitement, knowing that they are at the beginning of a long journey.
Pure Air – Freedom and Light
200 Hours Yoga Alliance Accredited Teacher Training Programme
I. Techniques, Training and Practice
Asana 
Mat Practice
In-depth study of basic asanas: (1) Standing poses; (2) Forward bends; (3) Backward bends; (4) Arm balances; (5) Hip openers; (6) Twists; (7) Inversions; (8) Restorative
Body awareness and alignment
Variations and modifications
Benefits and contraindications
Aerial Practice
Syllabus as below: CET-50
Pranayama and Subtle Body
Effects of pranayama on anatomy and subtle body
Major pranayama techniques
Complete sequencing of pranayama safely, including alternatives and adaptations
Meditation  
Common meditation methods
Chanting, mantras, and mudras
II. Anatomy and Physiology
Anatomy
Skeletal system, including major bones, types of joints
Major muscles involved in asanas
Types of muscle contractions
Physiology
Nervous system
Cardiovascular/circulatory, endocrine, digestive systems
Respiratory system
Biomechanics
Types of joint movements
Joint stabilisation
Safe movements
Contraindications, misalignments and adaptations
III. Yoga Humanities
History
History of yoga
Lineages, style and methodology
Philosophy
Yoga Sutras
The Bhagavad Gita
Upanishads
Hatha Yoga Pradipika
Self-reflection on how philosophy relates to practice
Ethics
Awareness of Yoga Sutras or similar yogic ethical precepts
Relationship to Yoga Alliance Scope of Practice and Code of Conduct
Comprehension of and responsibility to increase equity in yoga
Accountability measures
Self-reflection on how yoga ethics relate to practice and teaching
IV. Professional Essentials
Teaching Methodology
The seat of the teacher
Motivations
Teacher techniques: 
(1) Class management: (a) The presence; (b) Environment; (c) Beginning a class
(2) Cueing - verbal, visual and physical
(3) Sequencing and pace
(4) The art of demonstrations
(5) The art of adjustment
Professional Development
Yoga-related professional organisations
Credentialing process
Scope of Practice and Code of Conduct
Lifetime of learning and continuing education
General professionalism, including timeliness, consistency, cleanliness 
Marketing and promotion
Liability insurance, waivers, invoicing
Practicum
Knowledge, skills, experience across the key competencies 
Mentorship component, including apprenticeship, feedback
CET-50
History and Development of Aerial Yoga
Anatomy and Physiology
Skeletal system, muscular system and bio-mechanical intelligence of the body
The spine and common conditions and injuries
Asana Practice
Benefits
Health considerations
Practice etiquette
In-depth study of asanas: incorporating the use of aerial hammock into the understanding of yoga practice
Understanding of safety measures – positioning for asanas, and guidance in and out of postures
Teaching Methodology
Chakra system and aerial yoga
Leading a class
Dialogue for effective teaching
Art of demonstrations
Art and science of sequencing varying levels
Practicum
Students are expected to practise aerial yoga and undertake mat practices consistently in order to appreciate the benefits and differences.  
Limit 13 students
Part 1: 15 May – 13 June
Peninsula Office Tower
Sample timetable:

Saturday
15, 22, 29 May & 5, 12 June
8:45am - Meditation
9:00am - Group practice
11:00am - Lecture
1:00pm - Lunch break
2:00pm - Lecture
3:00pm - Posture clinic
5:30pm - Practicum

Sunday
16, 23,30 May & 6, 13 June
8:45am - Meditation
9:00am - Group practice
11:00am - Lecture
1:00pm - Lunch break
2:00pm - Lecture
3:00pm - Posture clinic
6:00pm - Aerial yoga
Trainees must complete a total of 25 classes including aerial yoga to obtain programme certification.

Part 2 / CET-40: 10 July – 1 August(Saturdays & Sundays only)
Langham Place Office Tower
8:30am - Meditation
8:45am - Group discussion
10:00am - Group practice
12:00pm - Posture clinic
1:00pm - Lunch
2:00pm - Lecture
3:00pm - Posture clinic
5:30pm - Practicum
6:30pm - Close 
Full Training & CET 50
Eligible Students
A minimum of 12 months of regular yoga practice
A deep desire to learn and personally explore the deeper dimensions of yoga
Commitment to attend all sessions of the programme
Application
A short explanation on the objective of attending this training (under Additional Comments - Application Page)
Confirmation of being free of injuries and contraindications as indicated in PURE's aerial yoga practice disclaimer
"Evolution of yoga practice": Explain how your practice has evolved over the years and how you see it in a year's time – 250 words


Required Reading
Light on Life – BKS Iyengar
Light on Yoga – BKS Iyengar
Yoga Anatomy – Leslie Kaminoff
Bhagavad Gita (any version)
Yoga Sutras of Patañjali (any version)

Students who are interested in participating should bear in mind that this will be a physically and emotionally demanding programme. It will require a strong commitment and personal sacrifice, as well as the support of the student's primary support network.

CET-40

Eligible Students
· RYT-200 or higher certification
· A deep desire to learn and personally explore the deeper dimensions of yoga
· A coachable attitude
· Commitment, including 100% attendance to asana practices

Application
· A short explanation of the objective of attending this training
Confirmation of being free of injuries and contraindications as indicated in PURE's aerial yoga practice disclaimer
A Chartered Accountant by training, TT was introduced to Yoga when PURE Yoga first opened in 2002, initially focusing on hot yoga. Over the years, he has practised and trained in various styles – from hatha, power vinyasa and ashtanga to yin yang, acro yoga and aerial yoga – under different masters. TT's practice has evolved from a physical practice to a holistic approach.
Inspired by his teachers Patrick Creelman and Wendy Wyvill amongst many others, TT undertook his first teacher training in the US with Baron Baptiste in 2009. The training was transformational and stressed authenticity. He then furthered his studies with Master Yogananth Andiappan, deepening his knowledge and practice in the yoga tradition. After acquiring 500 hours' training with Master Yogananth, he was motivated to pursue a Master of Science degree in yoga & naturopathy. TT continues his lifelong journey in yoga, recently building his expertise in aerial yoga.
Through teaching yoga, TT hopes to spread its benefits and philosophy to a wider community. As Managing Editor of Asana, he is instrumental in introducing yoga masters to all and connecting with the international yoga community on yoga and related subjects. TT emphasises non-competition and compassion. His classes can be challenging at times, but students will leave feeling refreshed and energised.

QUALIFICATIONS & CERTIFICATIONS
· E-RYT 500, Yoga Alliance
· Yoga Trapeze Teacher Training [Barcelona] 2019
· Chakra Aerial Yoga Levels 1, 2 & 3 Teacher Training [UK], 2015 & 2016
· Swing Yoga Teacher Training [Dubai], 2016
· Aerial Yoga Teacher Training [Indonesia], 2016
· Gravotonics Yoga Swing Training [Indonesia], 2015
· AntiGravity Restorative Yoga [Thailand], 2014
· AntiGravity Fundamentals 1 & 2 [Ireland], 2014
· Traditional Ashtanga Yoga Practice Teacher Training Course with Manju Pattabhi Jois [UK], 2013
· MSc Yoga & Naturopathy, Manonamaniam Soudaranar University – First Class [Hong Kong/India], 2010-12
· David Swenson – 40-Hour Primary Series Training Immersion [Hong Kong], 2011
· Baron Baptiste Levels 1 & 2 Teacher Training Bootcamp [USA], 2009 & 2010
· Advanced Hatha Yoga Teacher Training Levels 1, 2 & 3 [Hong Kong], 2009 & 2010
· 200-hours Yoga Teacher Training Certification Course (in conjunction and accredited by Manonmaniam Sundaranar University, India) [Hong Kong], 2009
· AcroYoga Immersion Training [Hong Kong], 2009
· Patrick Creelman: The Seat of the Teacher [Hong Kong], 2007
Part 1: PURE Air – Freedom and Light
15 May – 13 June
Peninsula Office Tower
Part 2: CET-50
10 July – 1 August
Langham Place Office Tower
Super Early-Bird Prices:
Register NOW until 28 February

Early-Bird Prices:
Register NOW until 31 March

Regular Prices:
Register from 1 April onwards


Full Training:


Part 1: 15 May – 13 June

Part 2 CET-50: 10 July – 1 August

HK$28,800

HK$32,400

HK$36,000

CET-50 Only

10 July – 1 August

HK$10,200

HK$11,475

HK$12,750
Photos and video may be taken, solely for PURE marketing purposes.
Application
Please complete an online application form or email us to apply. You will be notified by email within 3-5 days of its approval along with a Welcome Letter outlining payment procedures and further details. Application is NOT required for Morning Intensives. Please register at studio reception.
Early-Bird Discount
Super Early-Bird Price: Application sent in on or before 28 February 2021.
Early-Bird Price: Application sent in on or before 31 March 2021.
Regular Price: Application sent in starting from 1 April 2021.
Refunds/Cancellation
· No refund or credit will be given for cancellation starting 31 March 2020.
· All refunds are subject to a 10% processing fee that will be deducted from your refund.
Students Group
This programme is taught in a small group of up to 11 students. Depending on enrolment, you will be assigned to a group with similar experience.
Healthy-licious juice cleanse offer from nood food
· $200 discount on nood food 3-Day juice cleanse for all yoga event registrants on workshop dates. Ask nood food staff at your workshop location for details.
· 10% off all nood food items for all yoga event registrants on dates of the workshop.

Special offer from PURE Apparel:
• 20% off all PURE Apparel retail products for all teacher training registrants.
Enquiries:
For enquiries, please email events@pure-yoga.com
Will I be able to teach right after I graduate from this programme?
Yes. All the course materials taught in this course prepare students with all the foundational knowledge and skills needed to become yoga teachers. Some students take it to deepen their own personal practice, kick-start a life transformational experience, while others do it to immediately start a teaching career. Others who do not want to proceed into teaching immediately would immerse into further trainings. More than half the students from our graduate programmes begin teaching friends, family, moving into part-time teaching in studios and then full-time teaching.

Will I be able to teach at PURE Yoga after graduating from this programme?
PURE Yoga is always open to applications and supports graduates from our programmes. We do have many teachers at PURE Yoga currently that are previous graduates. While we encourage graduates to apply with us, there is never a guarantee of job placement due to availability of openings or space within our studios. However, any graduates that apply with us are kept in our database and are advised if there are openings available.

Will PURE Yoga help with my Yoga Alliance application?
Upon successful graduation of our teacher training programmes, PURE Yoga will send the students a link to where they can apply for the Yoga Alliance certification. Our programmes and our school are Yoga Alliance accredited, meaning that students graduating from our programmes will "automatically" be approved when they apply to Yoga Alliance. From there, students will take their own steps in applying for Yoga Alliance – whether you are applying for 200-hour certification, 500-hour or so forth.

If I miss one day, will I be able to make up for it?
Students undergoing this programme must be fully committed and understand that 100% full attendance is required. They must also be willing to forgo most other personal or professional commitments for the duration of the programme – only with 100% attendance and completion of the course will students receive a certificate and no make-up of work will be given. Should there be any problems with this, students must speak with the faculty prior to the course and only under very special circumstances will it be considered.

Will I receive a certificate after the programme?
Upon successful completion, 100% attendance, and following the code of conduct – students will receive a Certificate of Completion from PURE Yoga for this teacher training programme.
*Please refer here for the full terms & conditions